Ready to Book a Class?
All classes must be reserved online. Be sure to check the class location and your confirmation email. Arrive 10-15 mins early. The marina gate will be locked at class time as per marina policy. Be sure to read and understand our cancellation policy and let us know if you can't make it.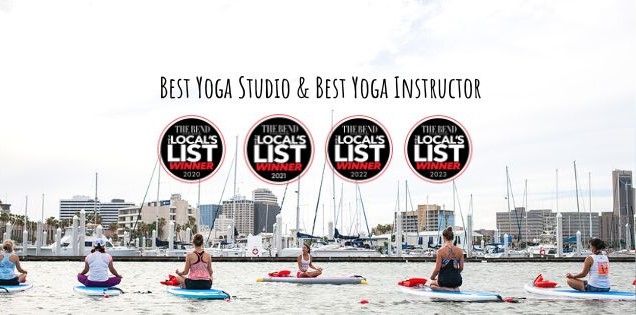 Water Dog's Mission:
To provide the community and visitors to Corpus Christi with a fun, refreshing way to connect with the outdoors while enjoying the Corpus Christi Marina.
Water Dog's Vision:
Floating Yoga, SUP yoga and fitness classes held on the water will be for everyone of all ages; including experienced & inexperienced yogis, children, seniors, visitors and even dogs! Water Dog will help its students achieve their fitness goals, stay active and healthy, relieve stress and experience yoga - OM ॐ
Get more ideas on what to do here: Corpus Christi Travel Guide | Corpus Christi Tourism - KAYAK