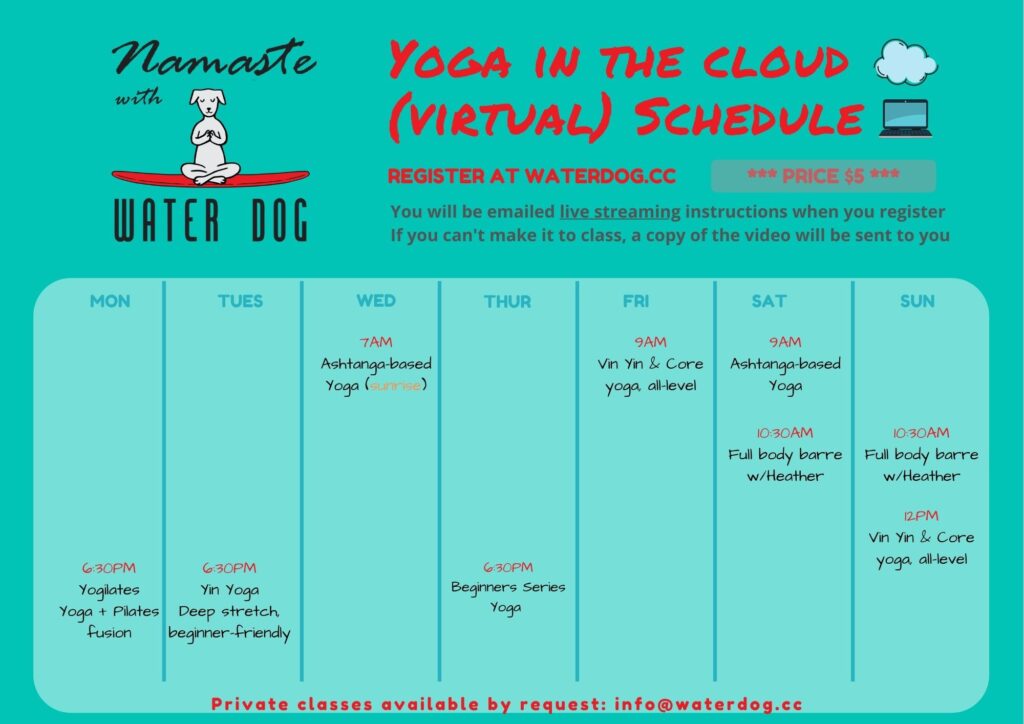 *Check your confirmation email for instructions
*We'll be live streaming with Lifesize Cloud
*Cost is $5 per class and if you can't attend a link to the recording will be sent.
Take your yoga, Pilates & fitness out on the water! Read more about our classes.
All-level yoga, Pilates & fitness classes outdoors in the marina at sunrise & sunset.
This studio is located inside Richline IT (114 N Mesquite St) is for inclimate/cold weather.
Water Dog's Mission:
To provide the community and visitors to Corpus Christi with a fun, refreshing way to connect with the outdoors while enjoying the Corpus Christi Marina.
Water Dog's Vision:
Floating Yoga, SUP yoga and fitness classes held on the water will be for everyone of all ages; including experienced & inexperienced yogis, children, seniors, visitors and even dogs! Water Dog will help its students achieve their fitness goals, stay active and healthy, relieve stress and experience yoga - OM ॐ
*All classes must be reserved online through our Booking tab