About ALL SUP Classes: SUP is short for Stand Up Paddleboard. Boards, paddles, lifevests and all equipment is included in the cost of the class. Our boards are high quality SUP fitness boards that are stable, wide and grippy. At the start of each class, Water Dog provides on-deck safety & paddle instruction and we aim to make all of our classes beginner-friendly with variations for all-levels.
Locations: SUP Yoga is in the marina downtown & at Aruba Bay on NPI. Pool SUP Yoga is at Sante Fe Swimming Pool.
Reserve your board
We have limited spots and all classes must be reserved online. 
SUP Yoga
Generally, we start classes getting you comfortable on the boards and meditating to the ocean movements in easy stabilizing poses. We work up to vinyasas and more challenging poses, but always finishing with a magical savasana.
Community Paddle
We lead you on a group paddle based on wind & weather conditions. We'll give you tips and show you techniques to use your core, back & shoulders to paddle more efficiently & effectively. BYOB (bring your own board) for $5 using promo code BYOB5.
SUP Yogilates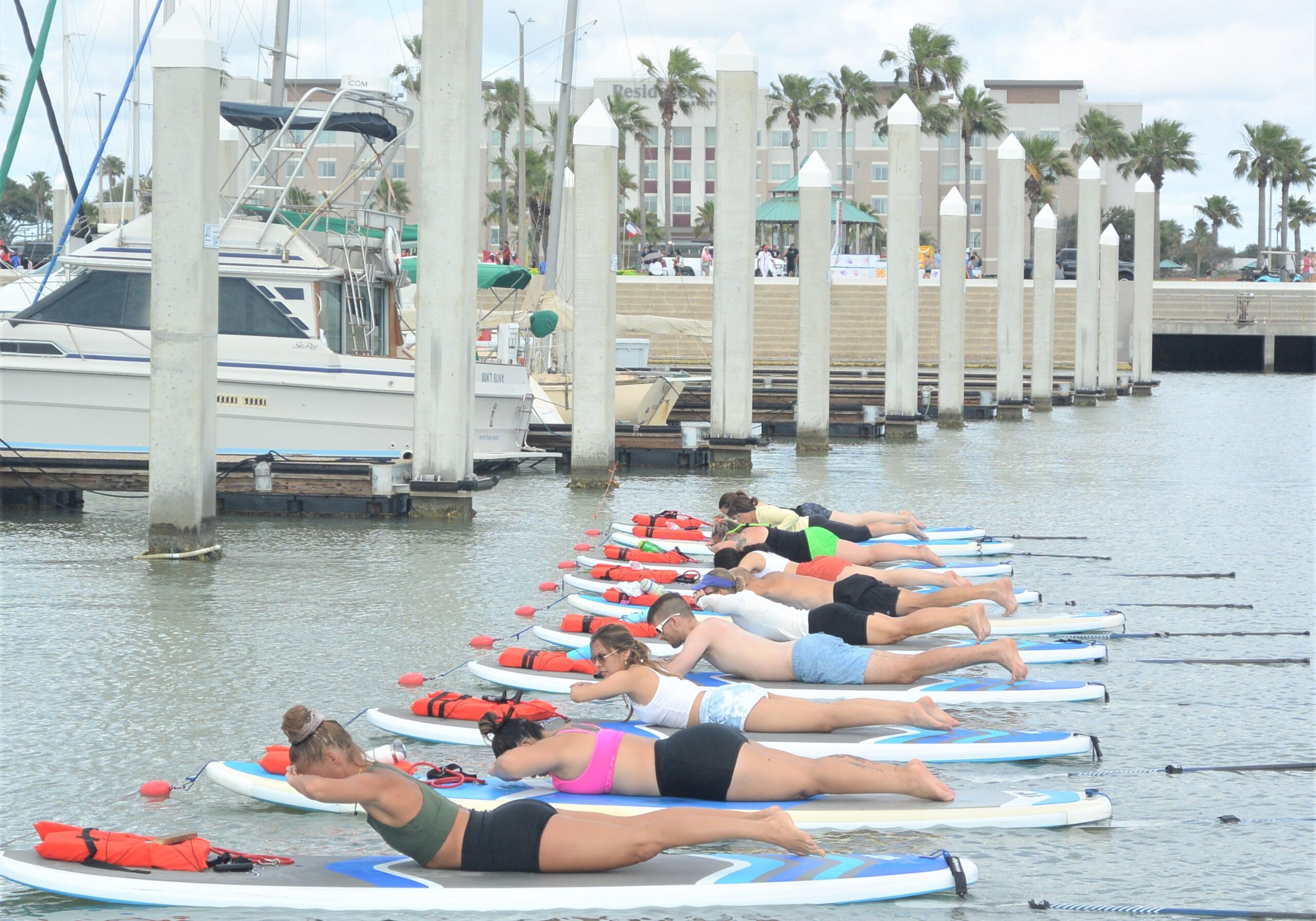 This class is a full body workout on SUPs that is a fusion of Yoga, Pilates, Barre and strength & fitness movements. You may use props like your paddles as well as resistance bands. Options for ANY level are given as you mindfully move bewteen exercises.  
Intermediate Paddle Clinic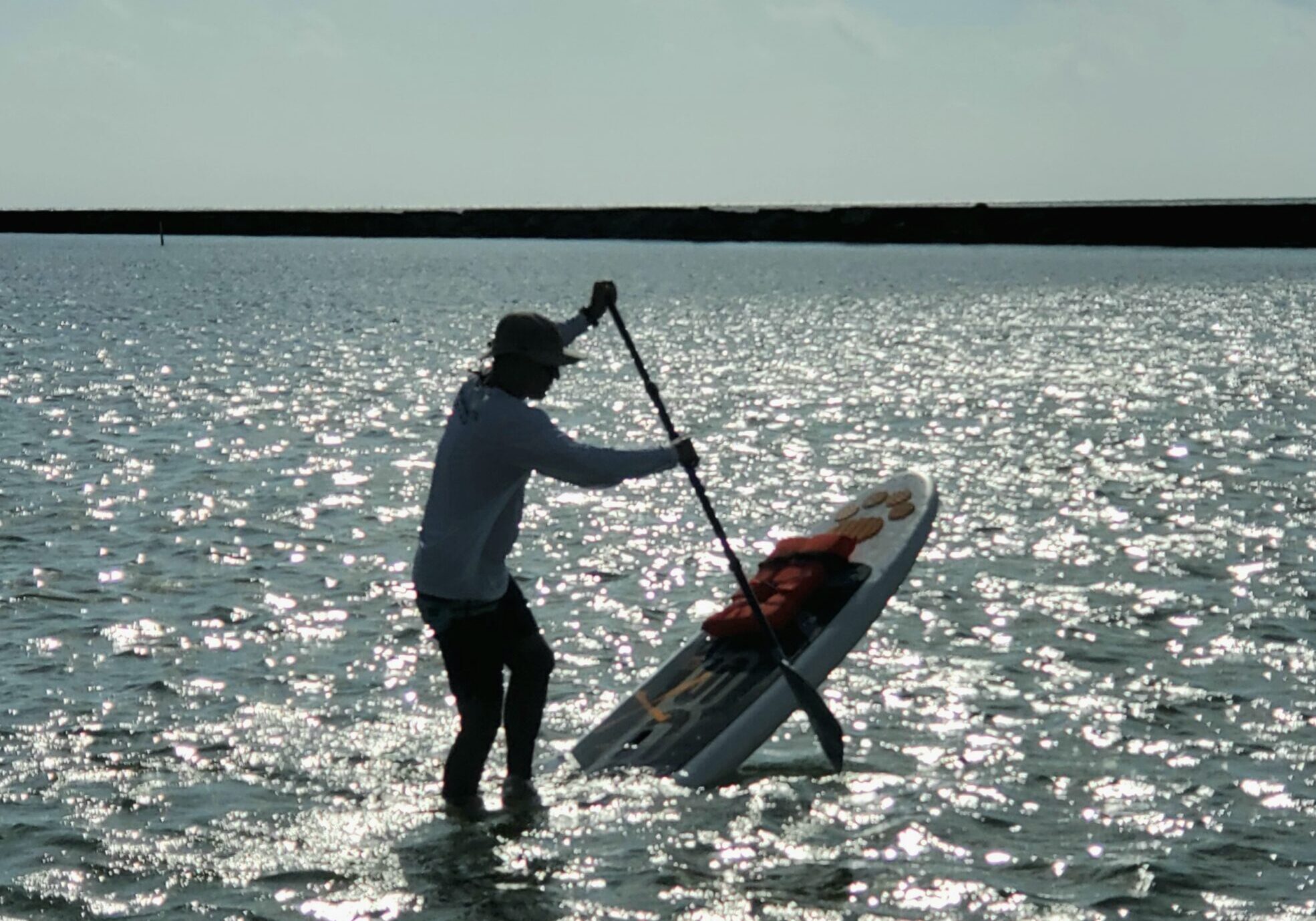 The goal of this clinic is to improve SUP skills for people who already have some experience. We include: on-deck instruction; guided practice; paddle techniques, safety & etiquette; moving & weight placement; pivot turns, cross-body turns & more!
SUP Yoga Relax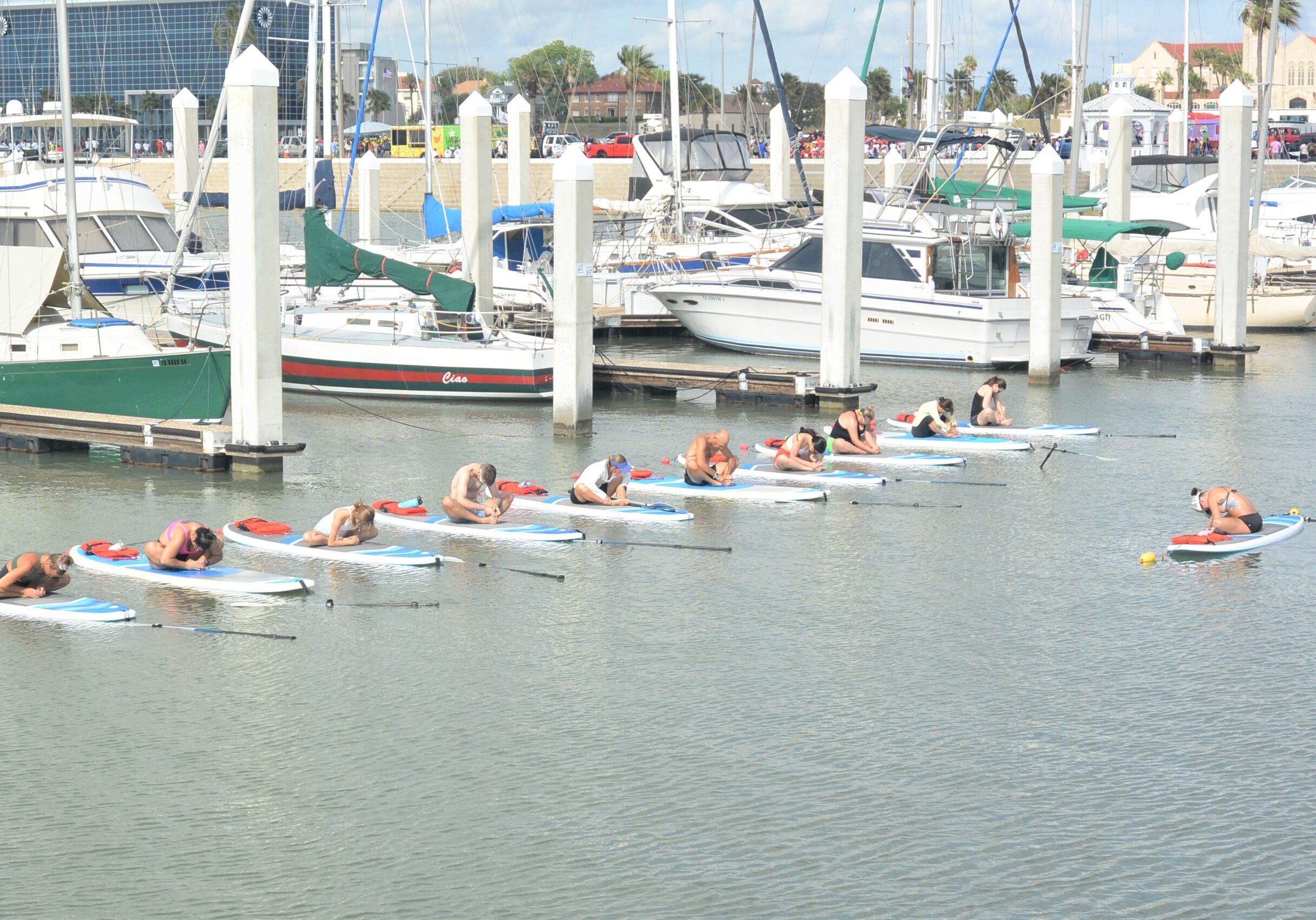 SUP Yoga Relax is a restorative & relaxing yoga practice on the water. Connecting with nature, the water, the wind and the waves can be therapy in itself, but adding gentle yoga poses to stretch to de-stress the body & mind can make the experience theraputic.
Pool SUP Yoga
This is a gentle beginner-friendly class on floating fitness mats. Its a perfect Intro to SUP Yoga and a great way to unwind on the water and find your inner peace. We'll take care of beginners and the poses will be for all level with variations for everyone.
SUP with your PUP
Please contact us if you'd like to bring your pup to our Community Paddle classes, if the weather conditions are favorable **You must have previous paddle experience yourself and your pup must wear a lifevest, a leash, be well-behaved and be up-to-date on shots.
Indoor SUP Yoga (Winter-Only)
Our SUP boards are indoors in the winter. Stability cushions are put under the boards to simulate being on the water without the fear of falling in! Our Land SUP Yoga classes will focus on the most important aspects of Yoga on SUPs; core, balance and flow.
Reserve your board
We have limited spots and all classes must be reserved online