Pool SUP Fit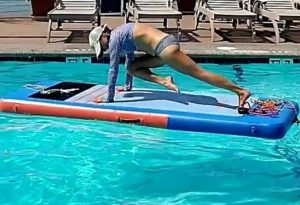 These classes provide a full-body workout combining yoga, Pilates, fitness & fun! Find your inner peace, mixing it with planks, warriors and wobbles using resistance bands & balls! When: Wednesdays 6pm-Kids & 7pm-adults and Fridays 8am-adults. Open to members and non-members (member code: SFSC)
*Starting April 2020. Located at Sante Fe Pool: 4134 Sante Fe St, 78411
Full Moon Events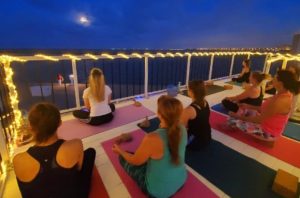 Enjoy the meditative qualities of the moon, the wind & the waves. This event includes a gentle yoga flow with moon salutations in honor of the moon and its energies along with a short meditation, intention setting & Ceremony with gift bag.
*See our calendar schedule for when this class is offered each month
Water Dog Book Club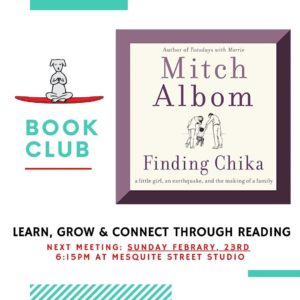 Our intention for this book club is to bring together our community; yogis, book (&wine;) lovers and friends. The meeting will be lighthearted and we will go through set discussion questions, but feel free to bring your own questions.
*To request to join, go to the 'groups' tab on our Facebook page, WaterDog.CC
Beginners Series Yoga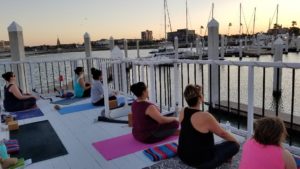 Join us on the boat deck Thursdays in April, for beginners series yoga. No experience is necessary, come wherever you are. Each class will have a different focus and finish with a sunset meditation to the sounds of the wind & waves! Come when you can or attend them all.
Week 1 – Hamstrings (4/2)
Week 2 – Upper Body (4/9)
Week 3 – Hips (4/16)
Week 4 – Back (4/23)
Week 5 – Beginners Beer Yoga (4/30)
Beer Yoga at Nueces Brewing Co.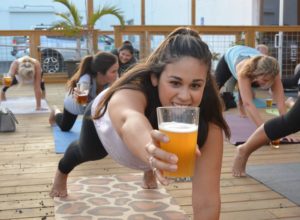 This is not your normal yoga at a brewery where you sip & set your beverage down. For Beer Yoga we incorporate our beer into almost every single pose! This class is held at Nueces Brewing Co., 401 S Water Street, Corpus Christi, TX 78401 *Its generally the last Thursday of the month, but check schedule
Indoor SUP Classes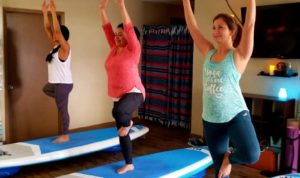 Are you ready to challenge your balance & core from the safety of land? Giant balance/stability cushions are placed under the boards to simulate being on the water without the fear of actually falling in! This is a great way to gain skill & confidence.
*We offer indoor SUP Yoga Saturday mornings from December-March at our Mesquite Street studio.
VinOYin Yoga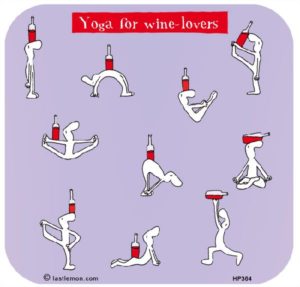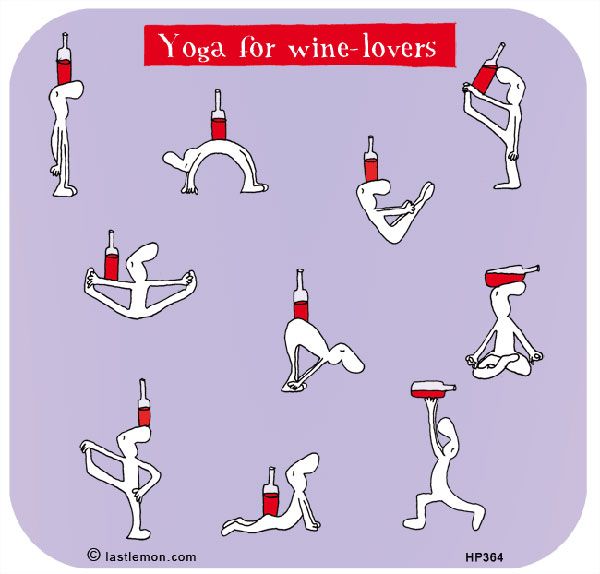 The first part of class is VINyasa style flows and more movement. For the second part of class, we slow down the pace with YIN yoga. This is the part where each yogi can enjoy a relaxing glass of Vino.
*See our schedule for when this class is offered. Also available for private groups
Special notes for all classes:
All classes must be reserved online through our Booking tab. If you have a mat please bring your own, if not we will have a few extras. We aim to make our our classes accessible for all-levels whether you are a beginner or experienced yogi!