Baby Goat Yoga in Sinton, TX: Coming in March. Check back for an annoucment and to book!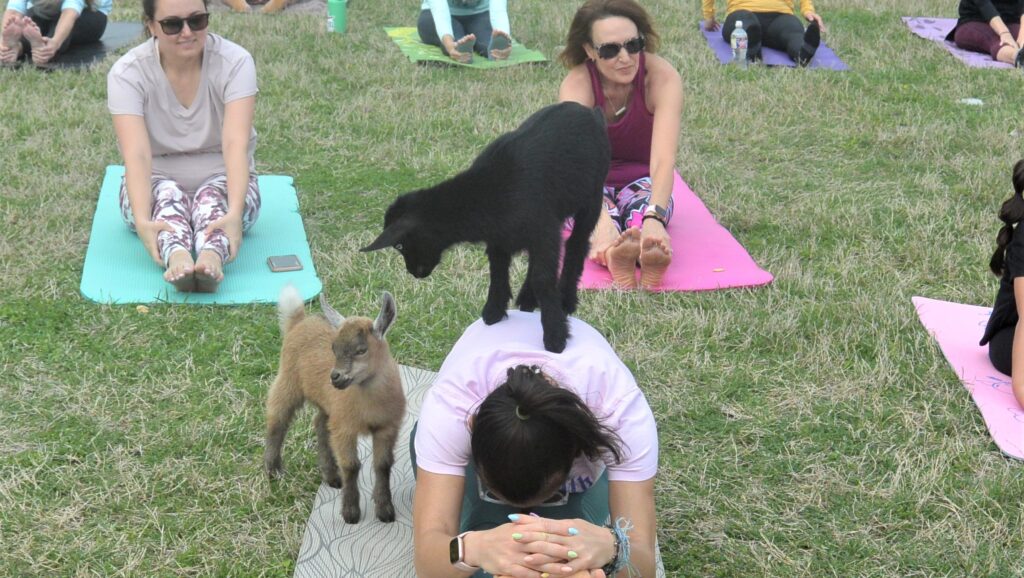 Free Yoga at the Corpus Christi Yacht Club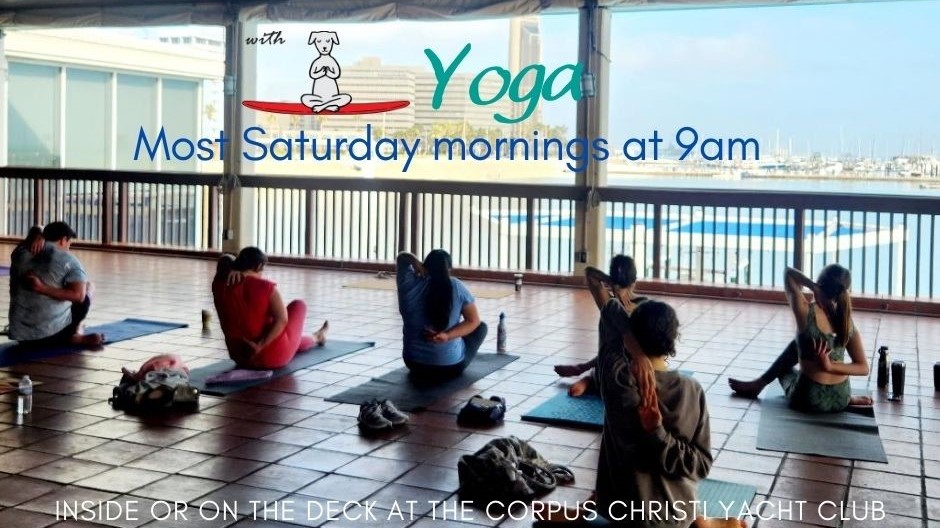 We are holding yoga classes some Saturday mornings on the deck (or indoors if its too cold) at the Corpus Christi Yacht Club. Check our schedule each month to see which days we'll be having yoga. Class is free, but donations are appreciated and space is limited so please reserve your spot on the booking tab
Third Thursday Yoga at The Art Museum
Join us the third Thursday of the month for yoga at the Art Museum held on Community Night. Class will be inside one of the art galleries and include mindfulness along with flexibility, strength and balance for everyone. Afterwards you can enjoy some live music, local vendors, and art activities along with the galleries and exhibitions.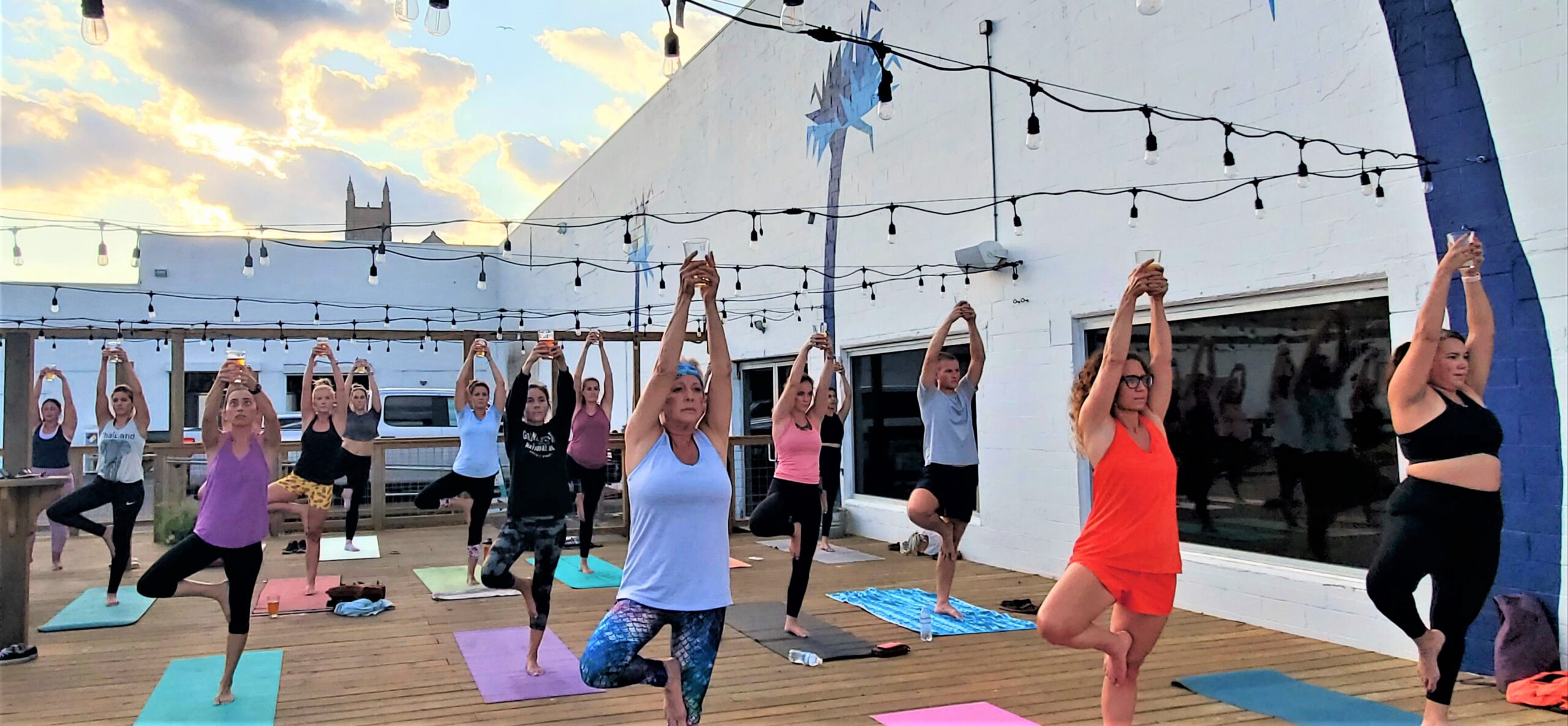 We partner with Nueces Brewing Co. to hold Beer Yoga outside on their deck (or in the brew room during inclimate weather). For this class we incorporate our beer mindfully into our practice. Class is $15 and included your first beer! It is generally held the last Wednesday of the month in the evening and its open to all-levels. Check to the monthly schedule for class updates and to register.
Full Moon Yoga & Ceremony Event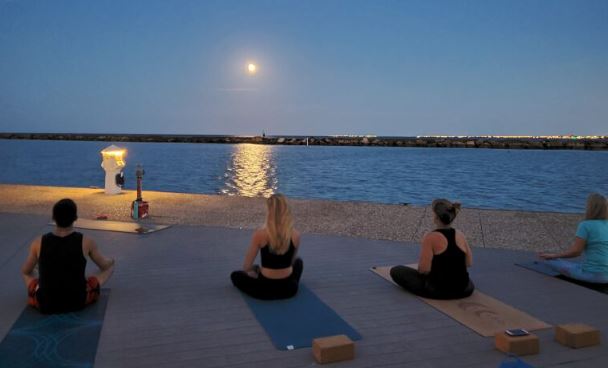 Each month (weather permitting) we hold an outdoor Full Moon Event where we get to watch the full moon rise. The event includes a gentle yoga practice with moon salutations, a short meditation & a full moon ceremony with a ceremony bag an special gifts. Check the monthly schedule for class dates and to register.
Reserve your spot
All classes must be reserved online. Note: We aim to make our our classes accessible for all-levels whether you are a beginner or experienced!