Aruba Bay Community Paddle
Currently not offered, but check back! This is a beginner-friendly guided group paddle for everyone. All equipment is incuded. 10% off for AB guests (promo code: ArubaBay)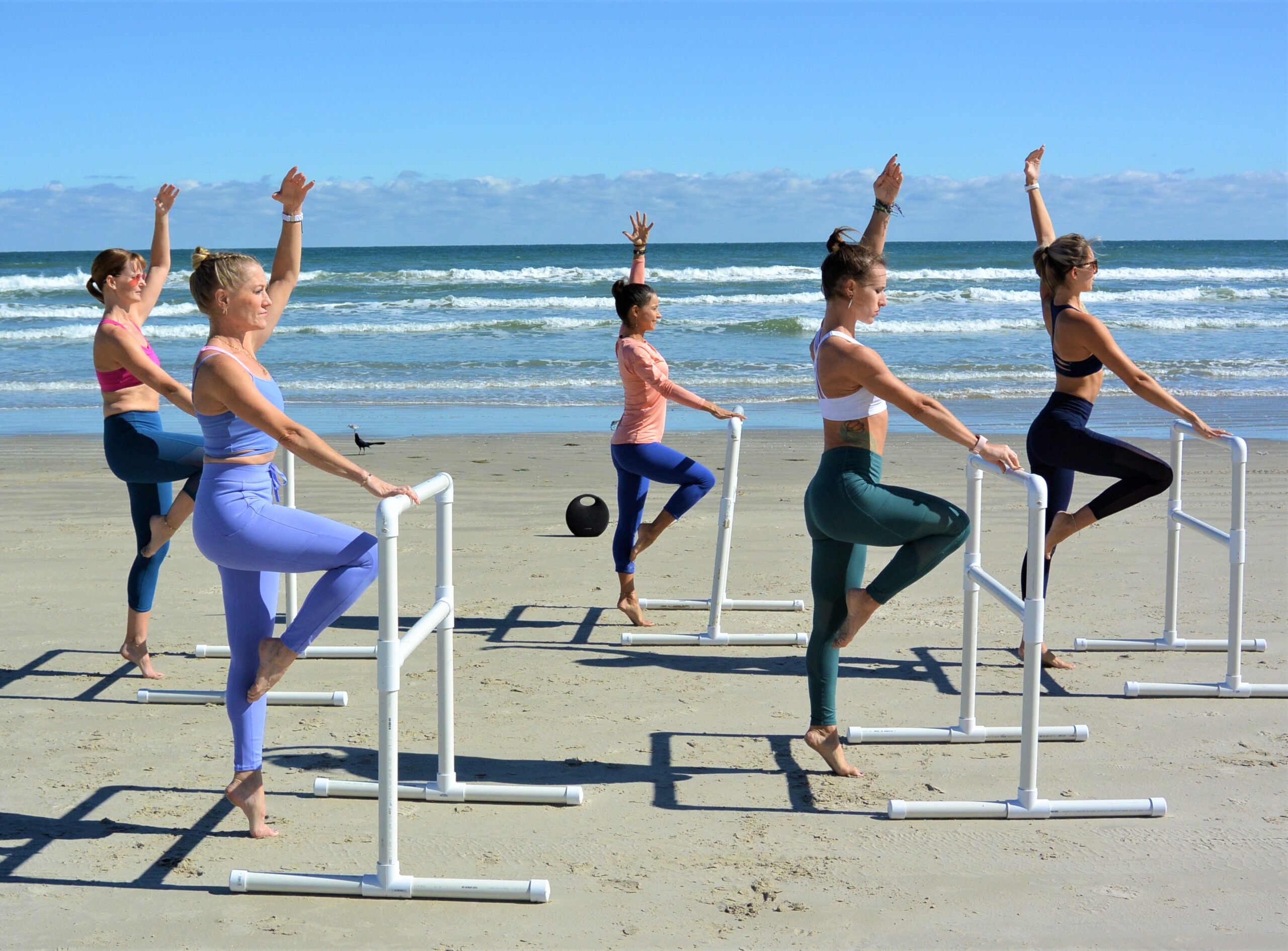 Beach Barre Fitness
Beach Barre & fitness classes on the beach across from AB Resort (see map). 10% off for AB guests (promo code: ArubaBayFit).
Parking: Non-Aruba Bay Guests should parallel park along the road on Aruba Drive near Club Aruba Bay.
After parking, walk past the Pickle Ball courts to  the Clubhouse and enter through the gate to the right of the building for SUP and Deck Yoga classes.
Booking and Cancelation Policy: Booking must be done online, in advance, through Water Dog. Your card is not charged before class, it is used to reserve your spot. Cancellations must be done 24 hour in advance. No refunds for no shows or late arrivals (if you cannot make it, please let us know). Plan to arrive 10-15min before class.
What about inclement weather? Safety is our top priority - in the event of lightning, thunder or heavy winds, SUP classes will be cancelled and participants will be notified by text. You are never charged for a cancellation due to weather.
What does the cost of the class include? For SUP Yoga and Paddle classes your paddleboard, paddle and life vest along with a certified SUP Fitness instructor.
Private Class: Contact us to set up a private Deck Yoga, SUP Yoga class or private paddle lesson & tour: 361-760-1050 or [email protected]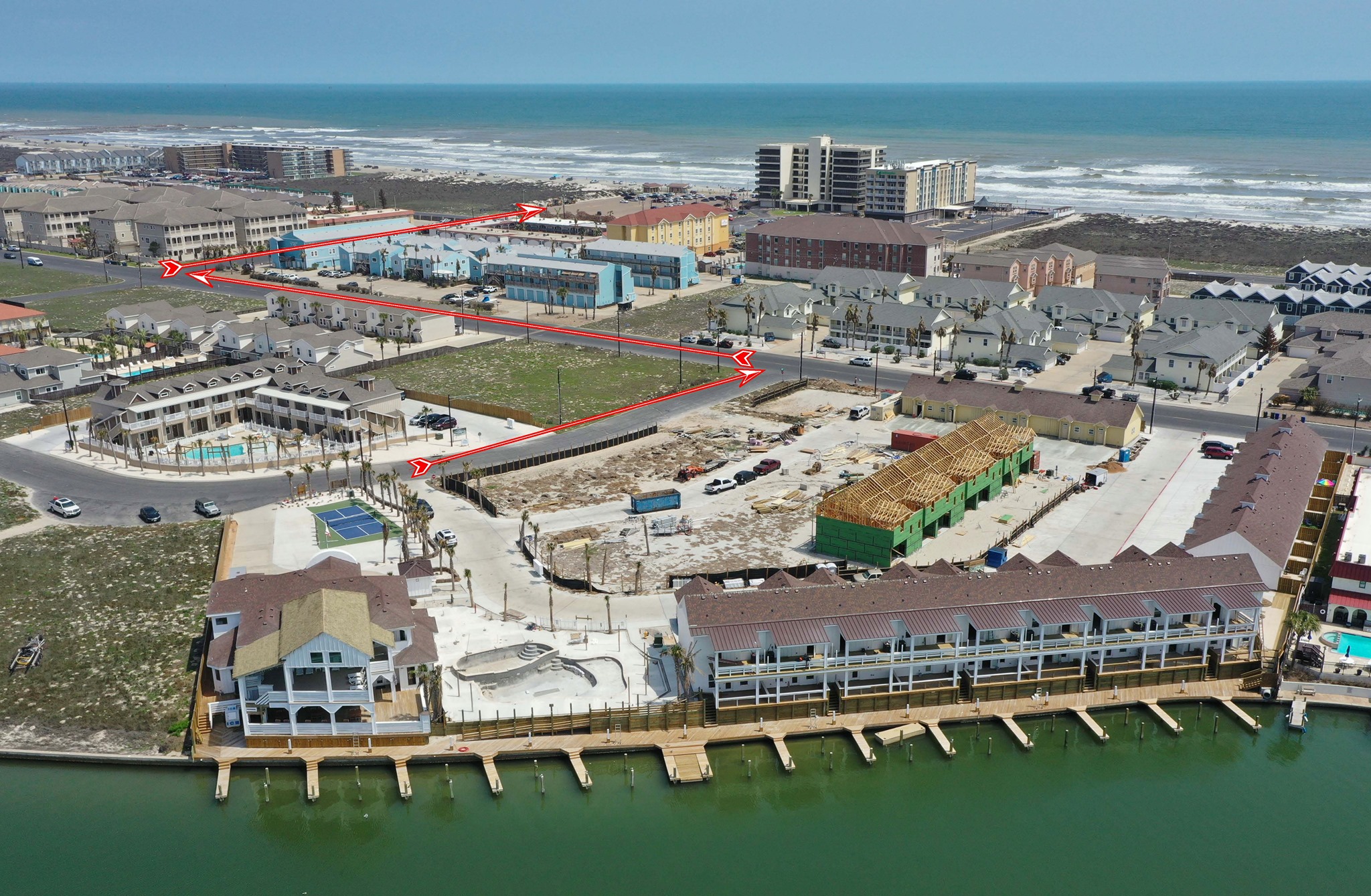 Map from Aruba Bay to the Beach
See red arrows for a 10min walk /2min drive from Aruba Bay to the beach. For beach fitness classes, meet at Michael J. Ellis Sea Wall & parking lot