Nature, Adventure & Yoga Retreat in Mindo, Ecuador: April 23-28, 2023

Dates: April 23-28, 2023 (6 days/5 nights)
Nature: The retreat is both rustic & luxurious and offers a breathtaking cloud forest experience! It is in the small, tourist town of Mindo, Ecuador. This area has been declared an UNESCO Biosphere Reserve and its one of the most bio-diverse hot spots in the world.
Adventure: This retreat is for outdoor and adventure lovers. There are many activities nearby including; hiking, biking, zip-lining, birding, mountain-climbing, horseback riding, chocolate & coffee tours, butterfly & orchid gardens and an open-air gondola and chair-lift with spectacular views.
Yoga: The retreat offers an-site open-air, screened-in Yoga Shala platform with mountain views. Yoga classes will be offered twice daily; typically, invigorating Vinyasa, Ashtanga and/or Yogilates in the morning and more relaxing Hatha, Yin and/or Restorative in the afternoons/evenings.
Haciendas: Retreat accommodations include a country house, a cottage and cabins with shared bedrooms (some private room options are available). All have mountain or wildlife views with sustainable installations like solar powered energy & clean mountain spring water. This is a small, intimate yoga retreat  and it will only house about 12 people.
Spa: There are wood-fired hot tubs and a wood fired sauna along with a natural pool. On-site massage services are available in the gazebo with mountain views and a fresh air breeze.
Meals: Three meals daily will be included. The meals are wholesome, healthy, organic & locally sourced. Let us know if you are vegetarian, vegan or gluten-free as they'll be able to accomodate this if they know in adavance.
Click here for more information and a sample itinerary
So what's the fairy-tail like cloud forest...and other fun facts about Mindo & Ecuador:
Ecuador's cloud forest is moist and subtropical with low clouds and a canopy of vegetation!
Mindo's elevation is about 4,000 feet and its only 2.5 hours away from Ecuador's capital, Quito
Ecuador translates to 'Republic of the Equator' and Quito sits on the equator line
The currency in Ecuador is the US Dollar
The temperature in Mindo is between 60-75 degrees year round. Spring is their rainy season with sunny mornings rain showers typically in the afternoons. This is also the time of year they generally have monkeys on the property.
Why is Mindo, Ecuador ideal for a Nature and Yoga retreat?:
Mindo has been declared an UNESCO biosphere reserve and its one of the most bio-diverse hots-spots in the world!
With over 450 bird species, its one of the top spots in the world for birding?along with abundant flora and fauna.
Photos below from our Ecuador 2019 Retreat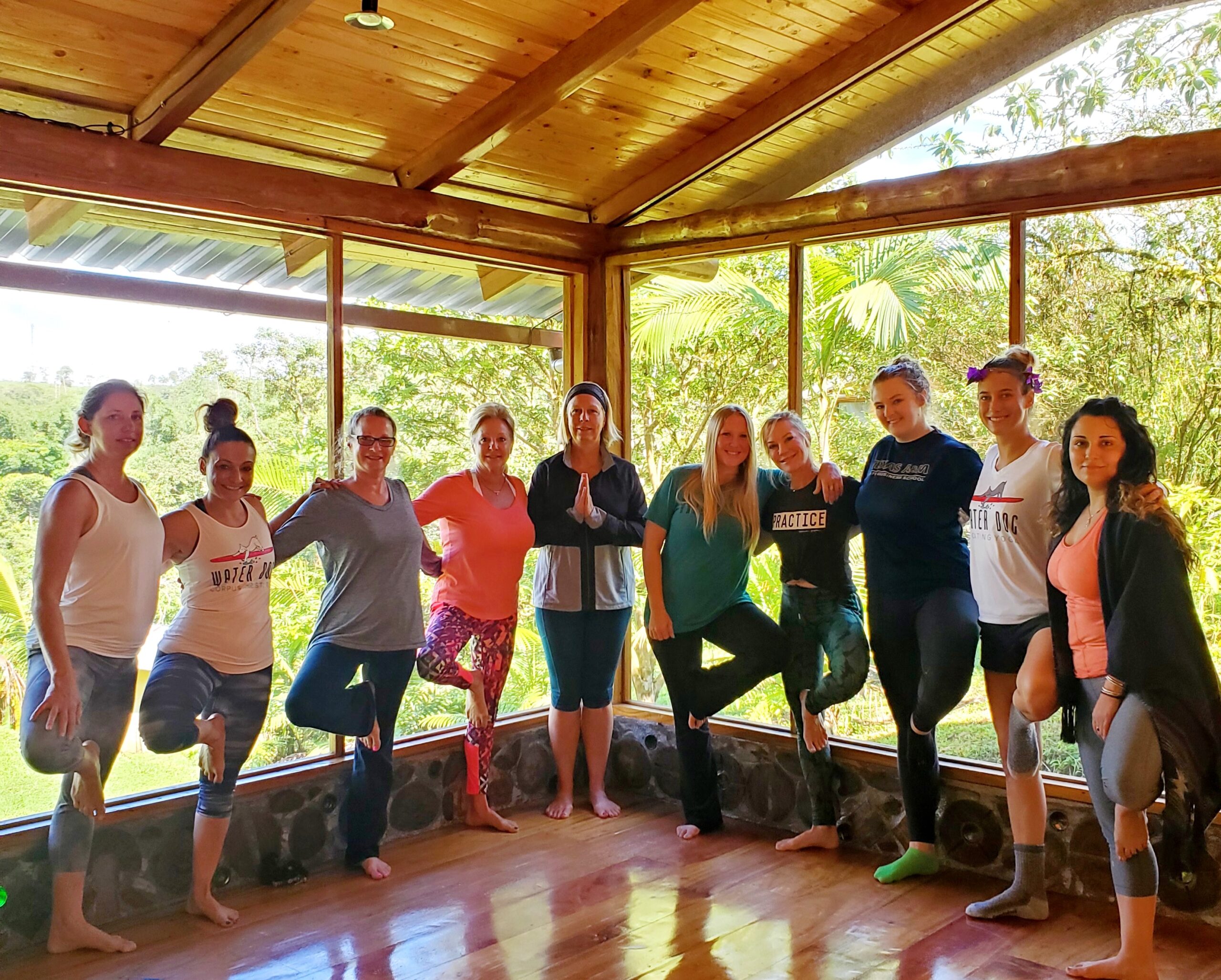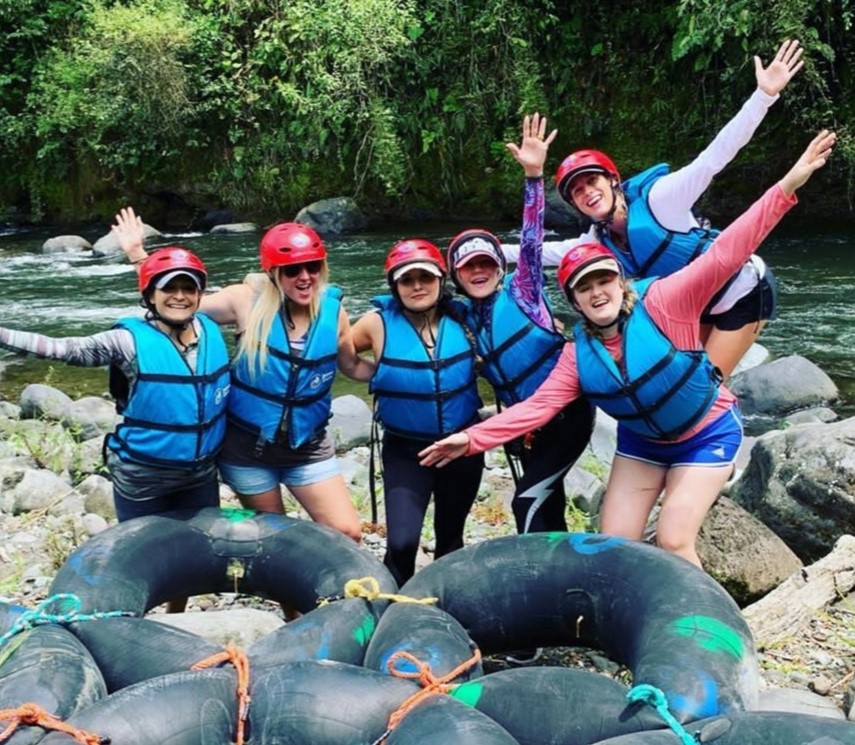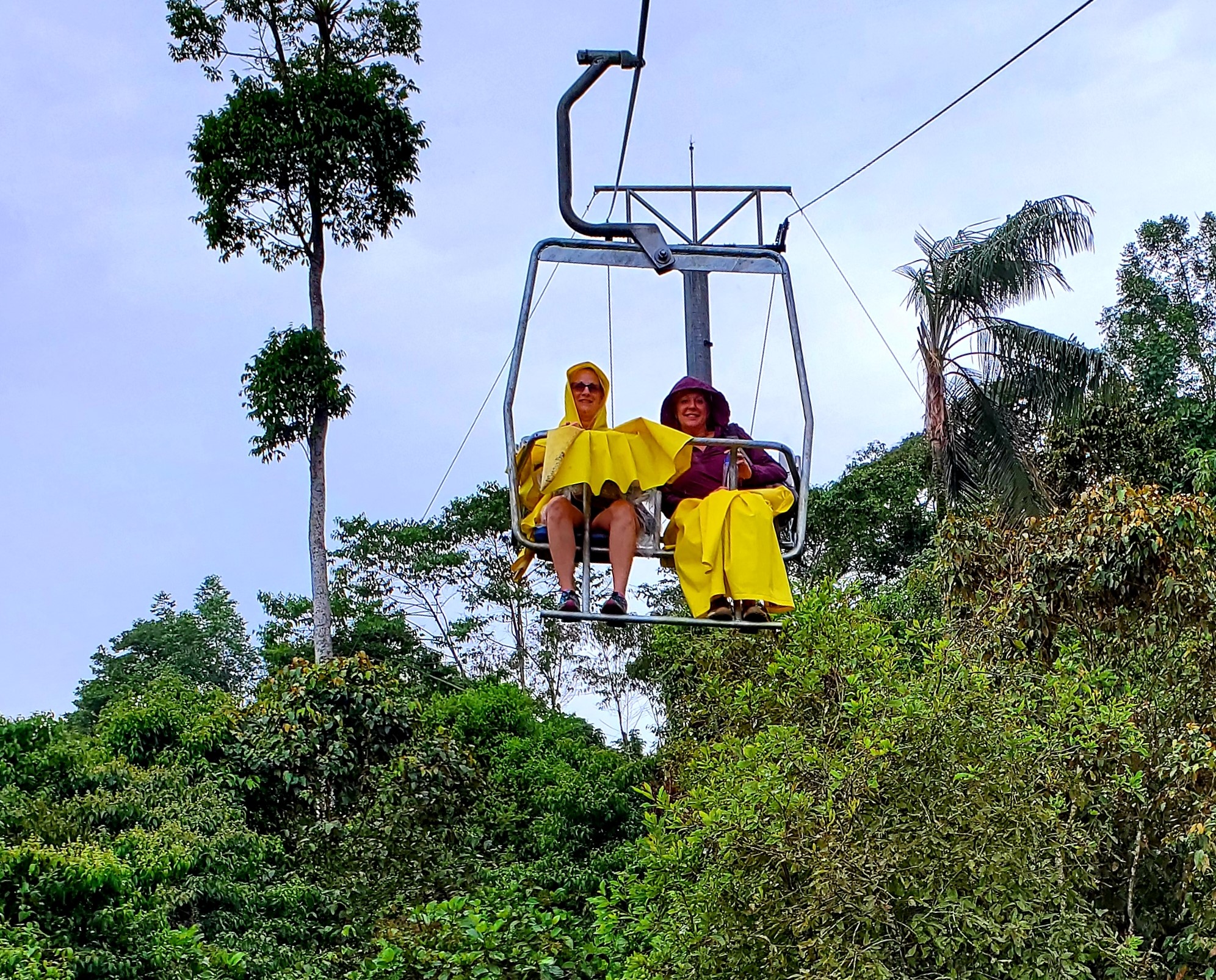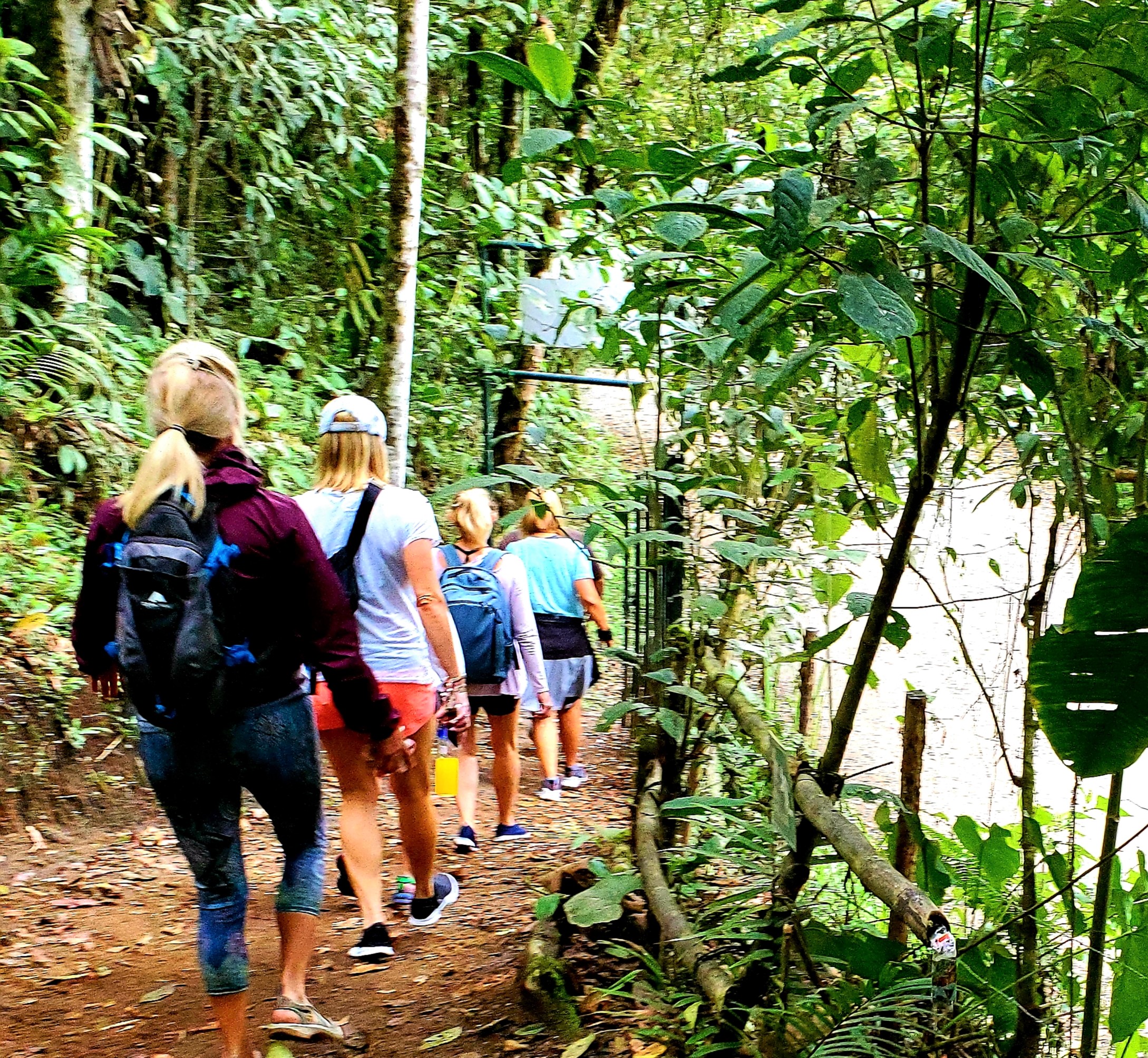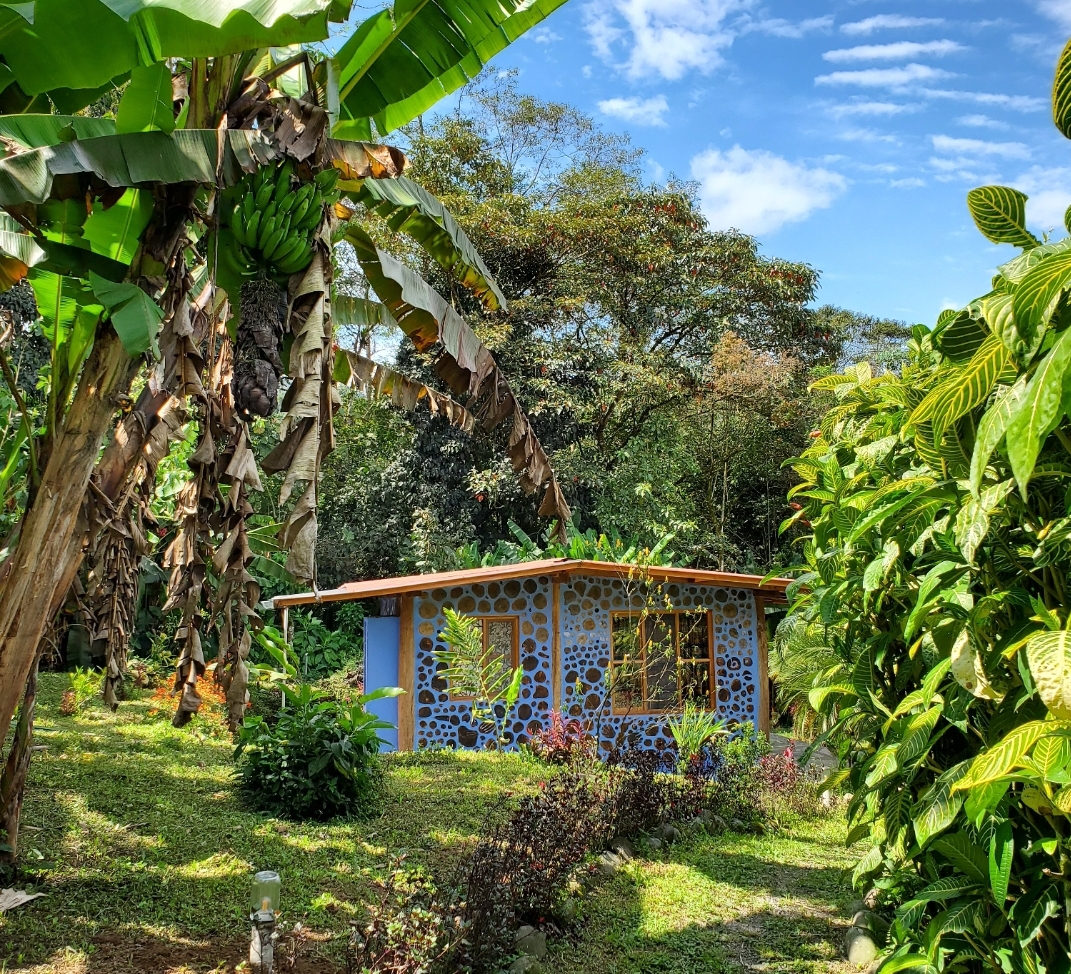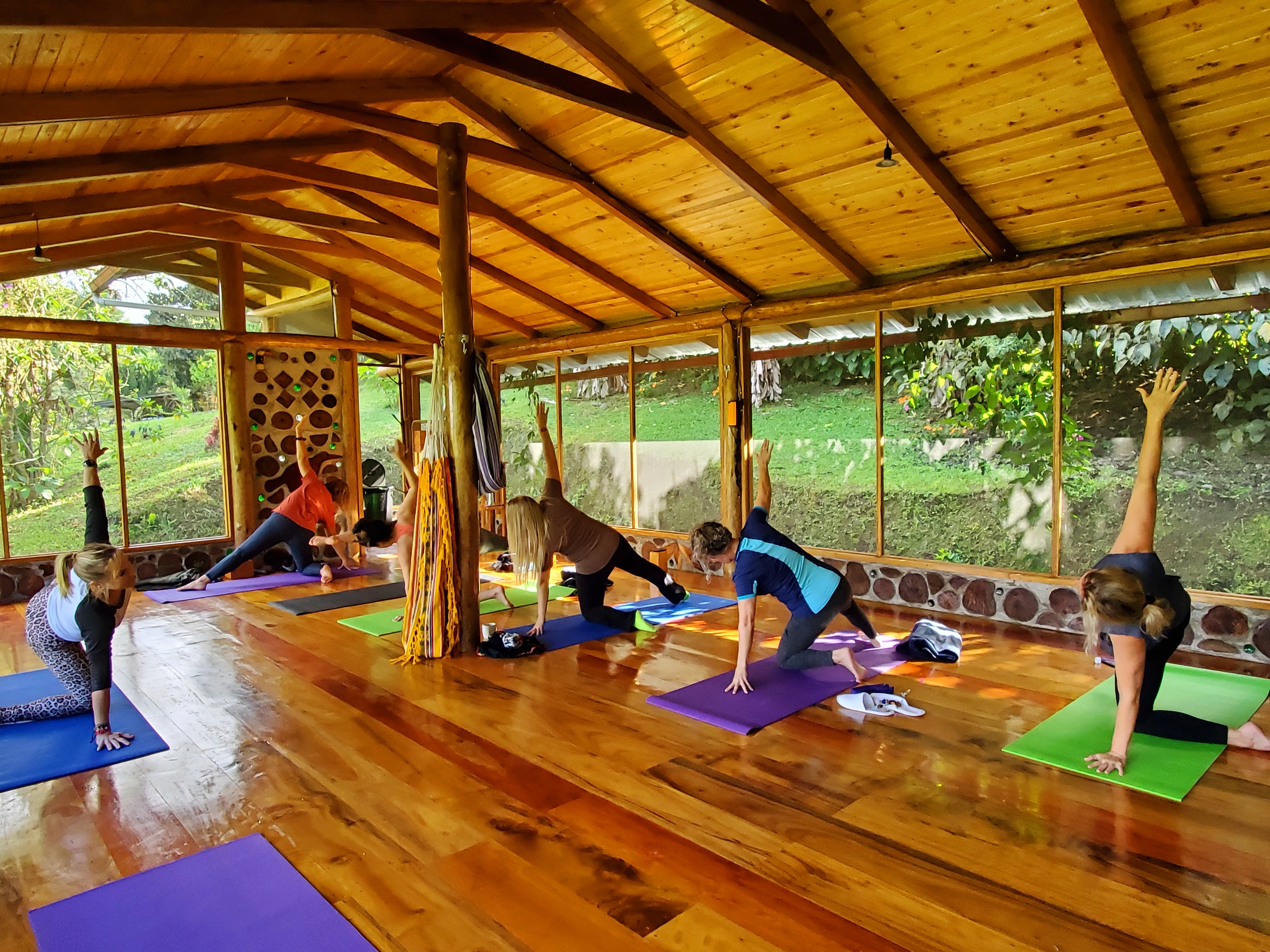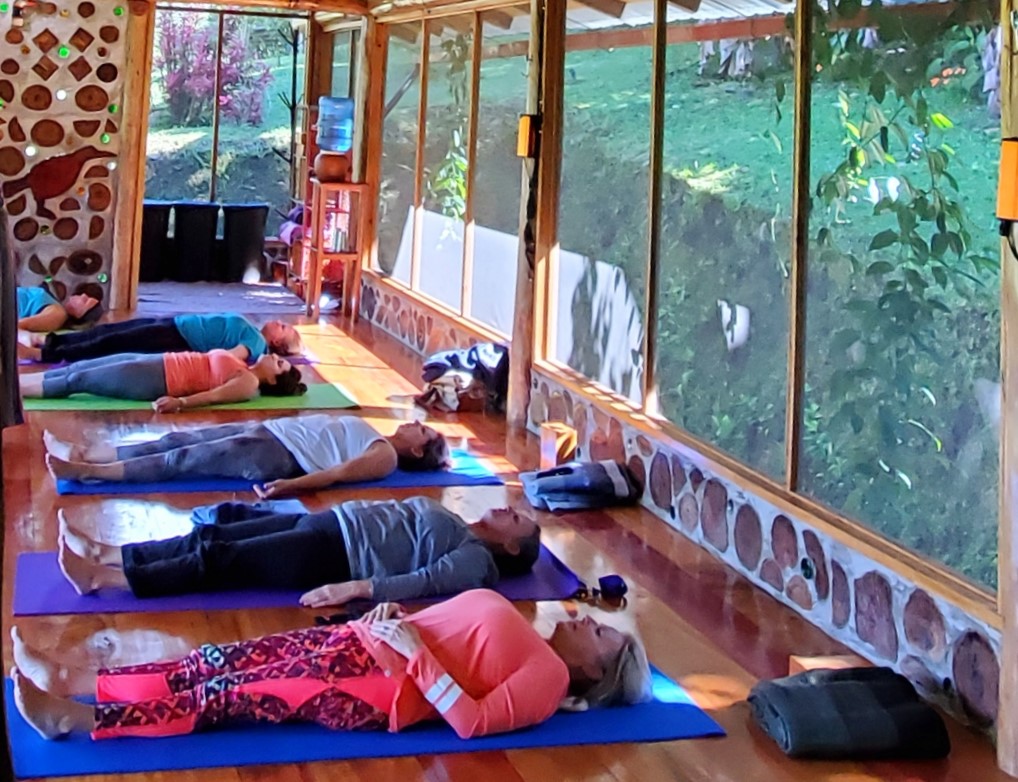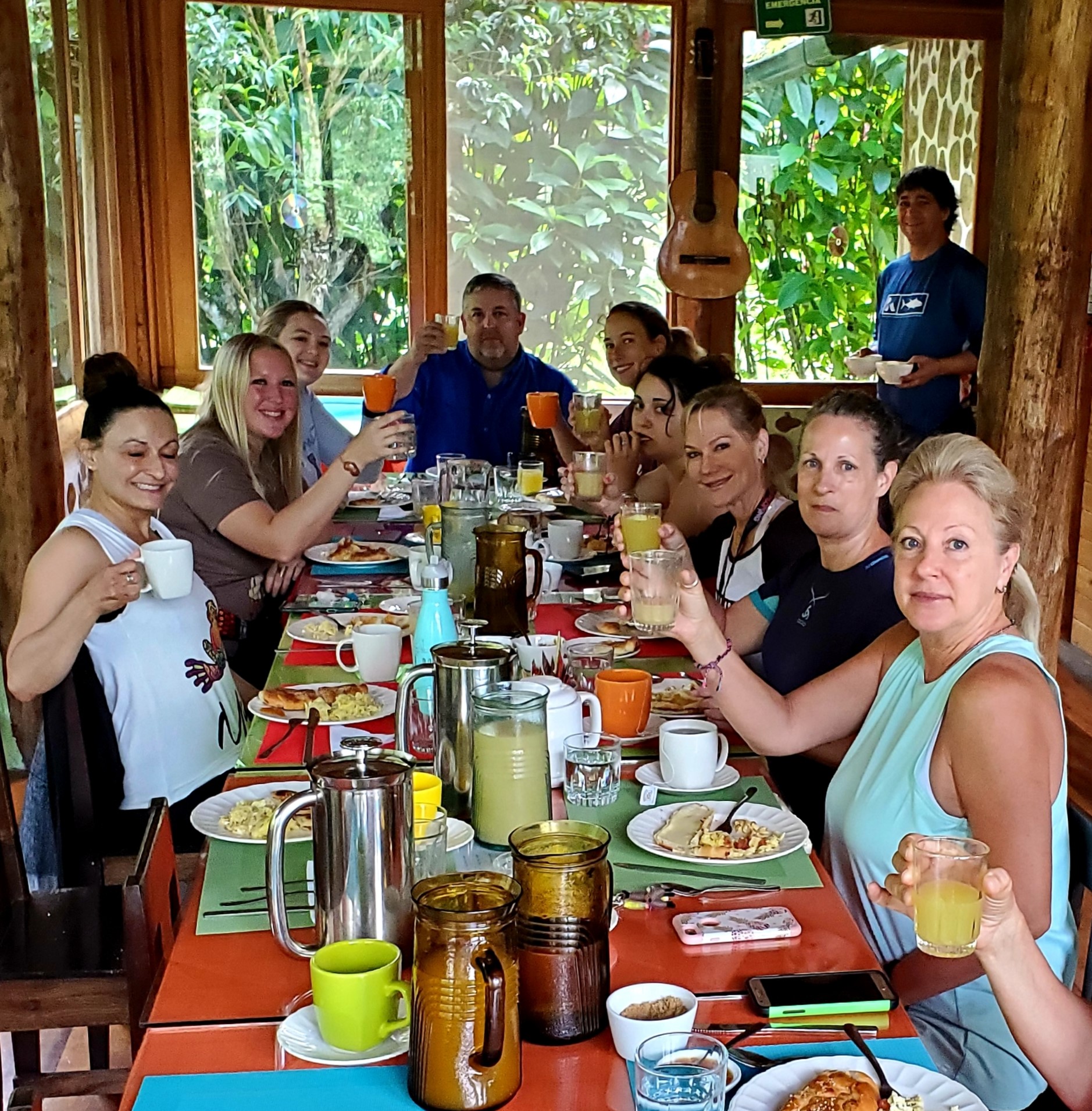 -------Hill Country Retreat, TBA---------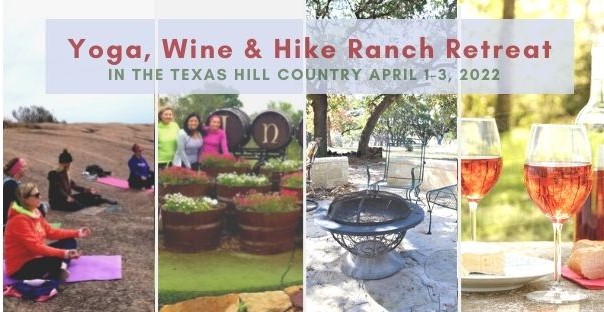 Yoga, Wine & Hike Ranch Retreat weekend in the Texas Hill Country
Join Water Dog for a weekend retreat in the Hill Country of Texas at The Porches Ranch located halfway between Fredericksburg & Enchanted Rock State Park.
Friday: Arrive at the ranch between 4-6pm. We will have a relaxing VinOYin yoga class, a casual dinner then enjoy the ranch.
Saturday: We will practice outdoor yoga at a winery then enjoy some private tastings & lunch. We'll stop at historic Luckenbach and see some live music and then have time to shop or do more tastings on Main Street in Fredericksburg. The evening can be spent in downtown or relaxing at the Ranch.
Sunday: We will head over to Enchanted Rock State Park in the morning to hike & do yoga/meditation. We'll eat a picnic lunch before heading back to Corpus Christi. *If interested, we'll help set up car-pools. We'll also have a van & driver for transportation during the retreat and to/from Corpus Christi & Fredericksburg, TX if wanted.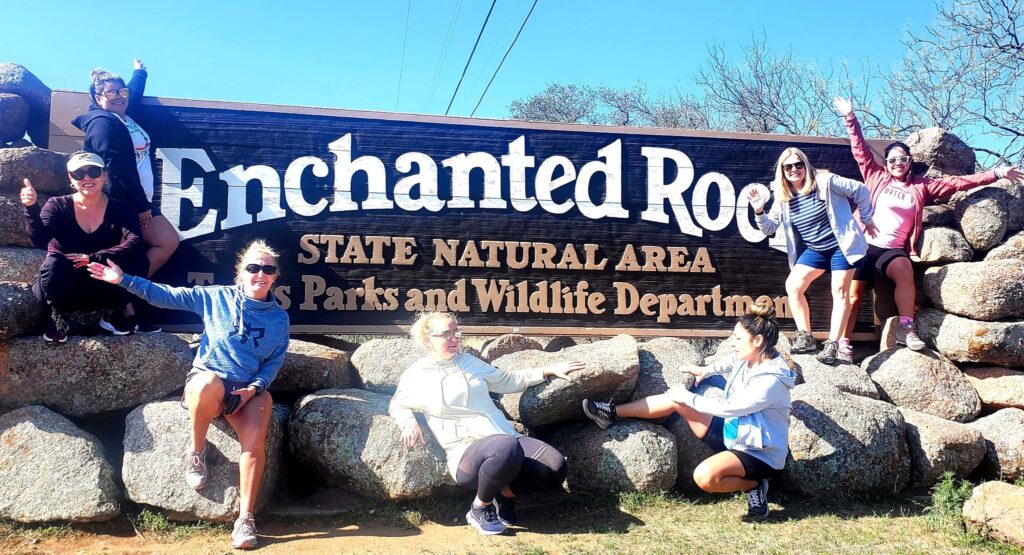 Photo at Enchanted Rock from Water Dog's 2022 Retreat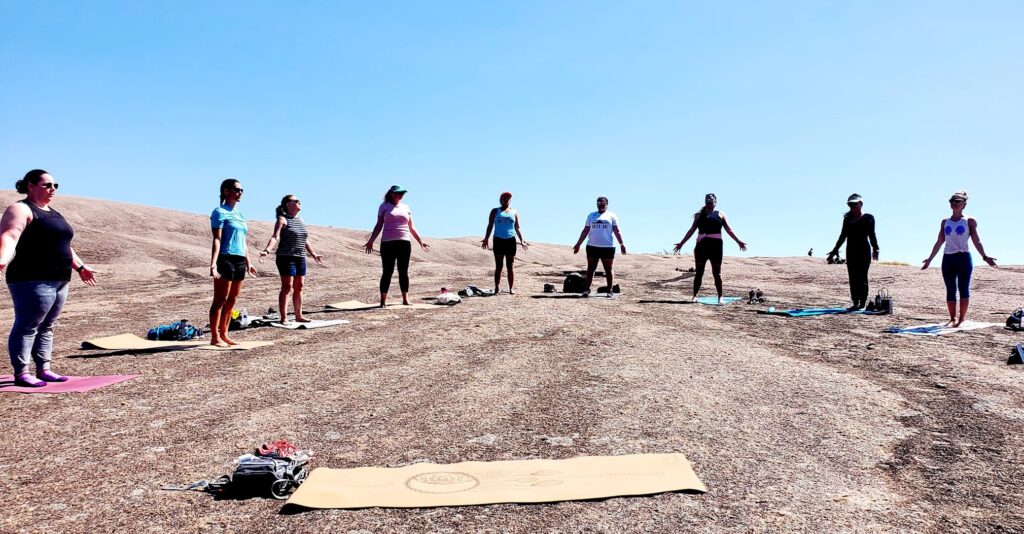 Yoga at the top of Enchanted Rock at Water Dog's 2022 Retreat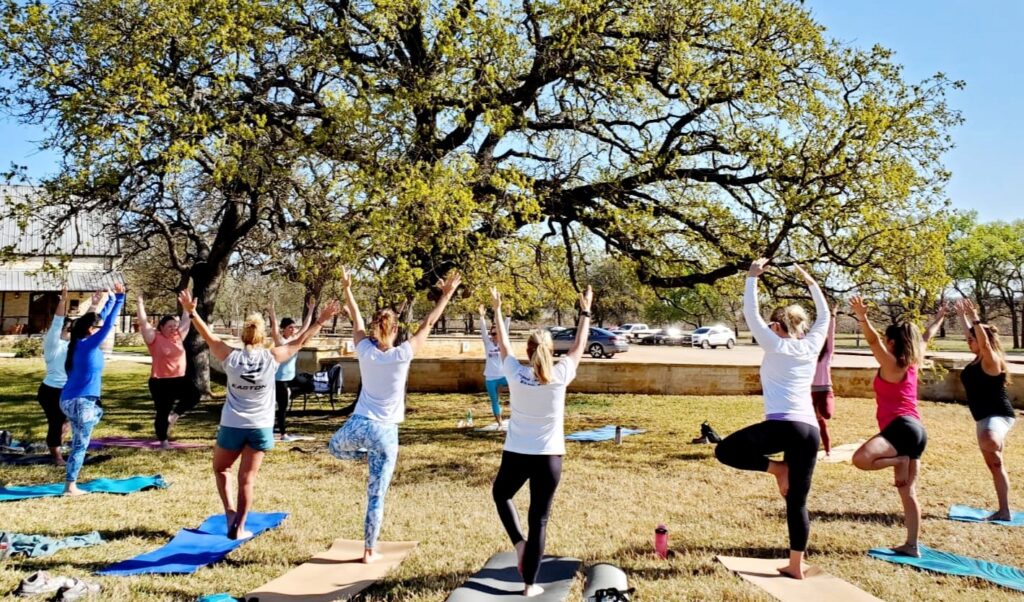 Yoga at Becker Vinyards 2022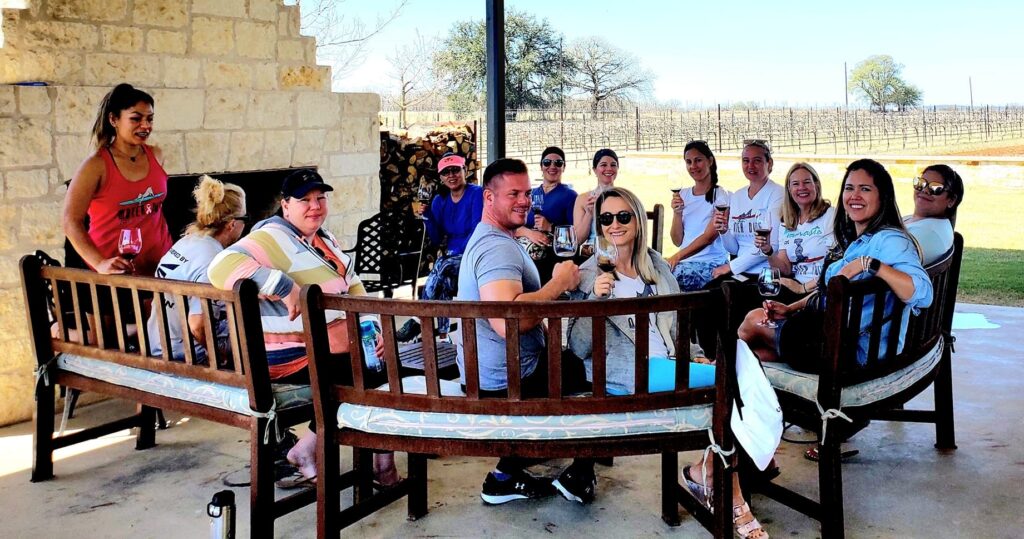 -------Paddle & Yoga Boerne Lake Day Trip TBA-------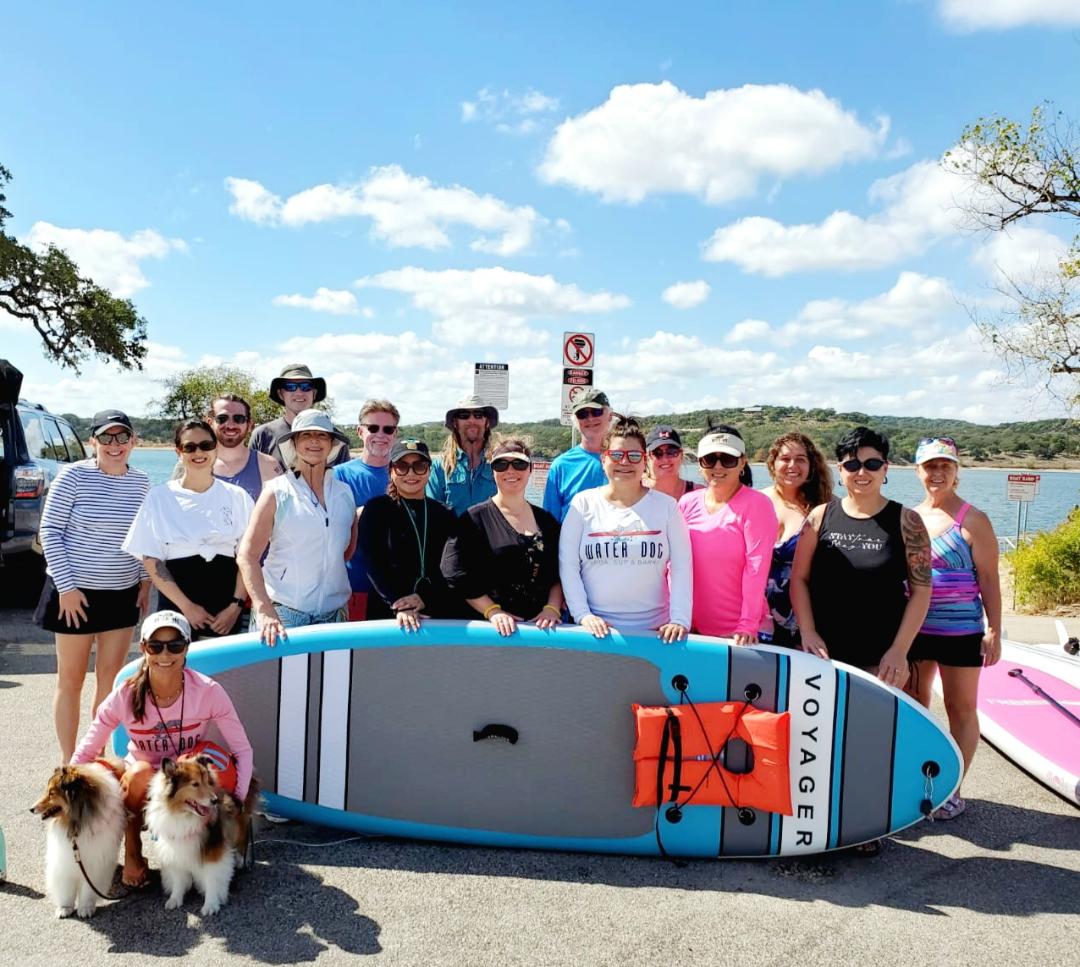 Join Water Dog as we team up with SUP4TEAM based in Boerne, TX (just north of San Antonio) for a Day Trip including a paddle, yoga, and local brewery. Meet SUP4TEAM's founder and hear about this non-profit's  mission to aid Vets, Military, Teachers, First Responders and the Community with SUP wellness.
SUP4TEAM will provide some paddleboards OR bring your own. They will guide us on a group paddle around Boerne Lake. In addtion to paddling, we will do land yoga and we'll have an opportunity to hang out and eat at a local brewery.