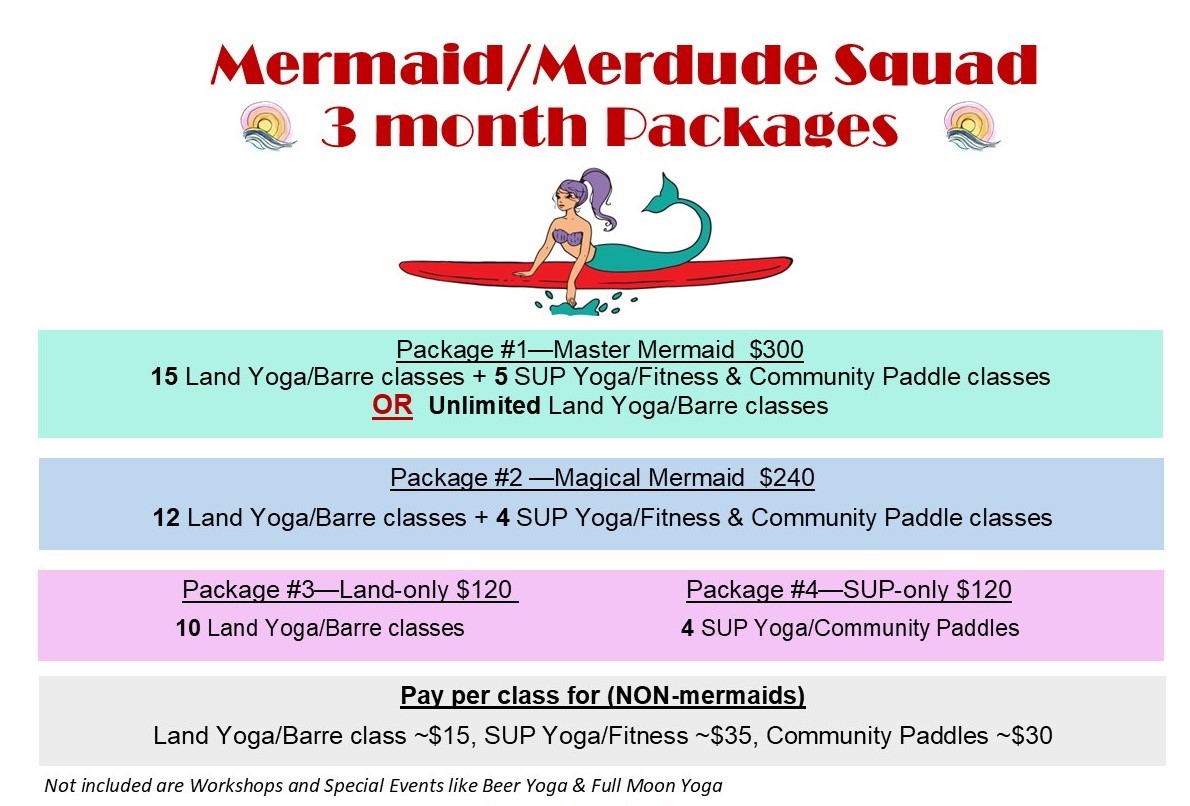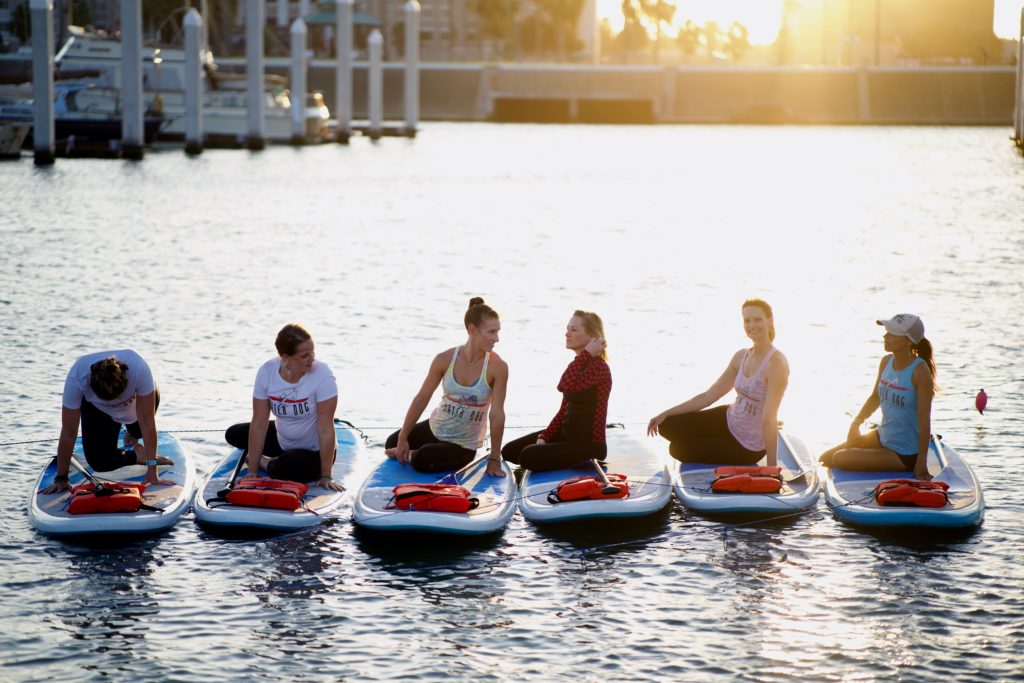 HOW DO I JOIN THE MERMAID/MERDUDE SQUAD AND OTHER QUESTIONS:
How do I become a member?
You can join our Squad through Booking tab and choosing or Customer Area at the bottom of our website and choosing the Prepaid option.
What are the terms of the Mermaid Squad packages?
Our packages must be paid in full up front. The classes in the package are good for 3 months from date of purchase.
If I have a package, can I just show up or do I still need to register for class?
You must register online for each class. You will be given credit depending on which package you choose. Spots are still limited and sign-ups are on a first come, first serve basis.
*Note: Not included in the packages are workshops and special events: Beer Yoga  at Nueces Brewing and Full Moon Yoga & Ceremony