About January: We are taking our paddleboards indoors for January & February. We will also hold regular classes indoors at Mesquite Street Studio; however, if the weather is warm, all registered participants will be notified by text and we may move the class outdoors to the boat deck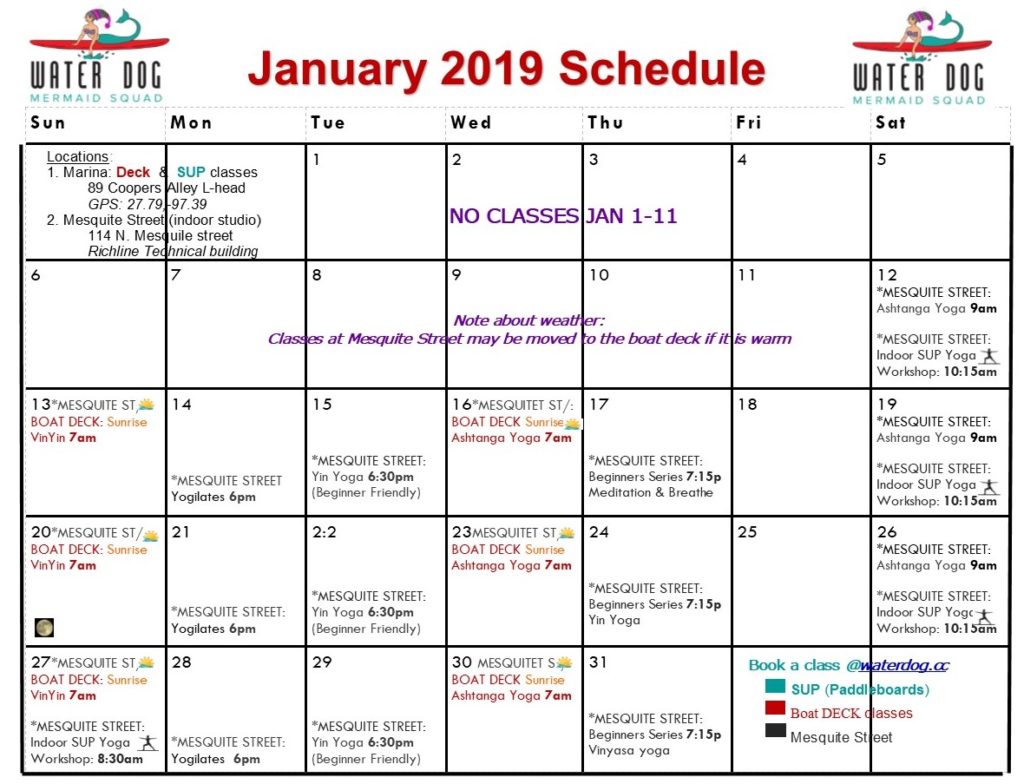 Indoor SUP Yoga Workshop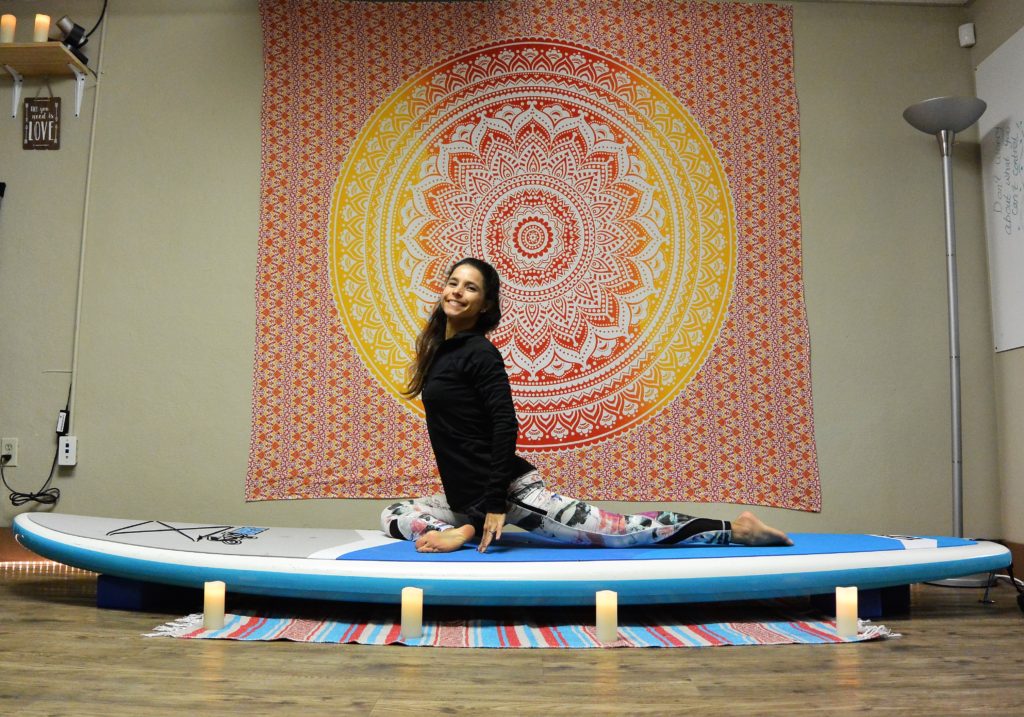 Have you been anxious to try SUP Yoga and fitness, but afraid to fall in the water?
Are you wanting to build balance and core strength to take your practice to the next level?
Challenge yourself and build your confidence for with our indoor SUP workshops this winter!
We will bring a limited number of our SUP Fitness boards to Mesquite Street Studio for indoor SUP yoga/fitness workshops this winter. We will use balance/stability cushions under the boards to simulate the feeling of being on the water on an unstable surface, while removing the fear of actually falling in the water! Right now these classes will be held Saturday mornings at 10:15am and some Sundays.
Beginner's Series Thursdays at Mesquite Street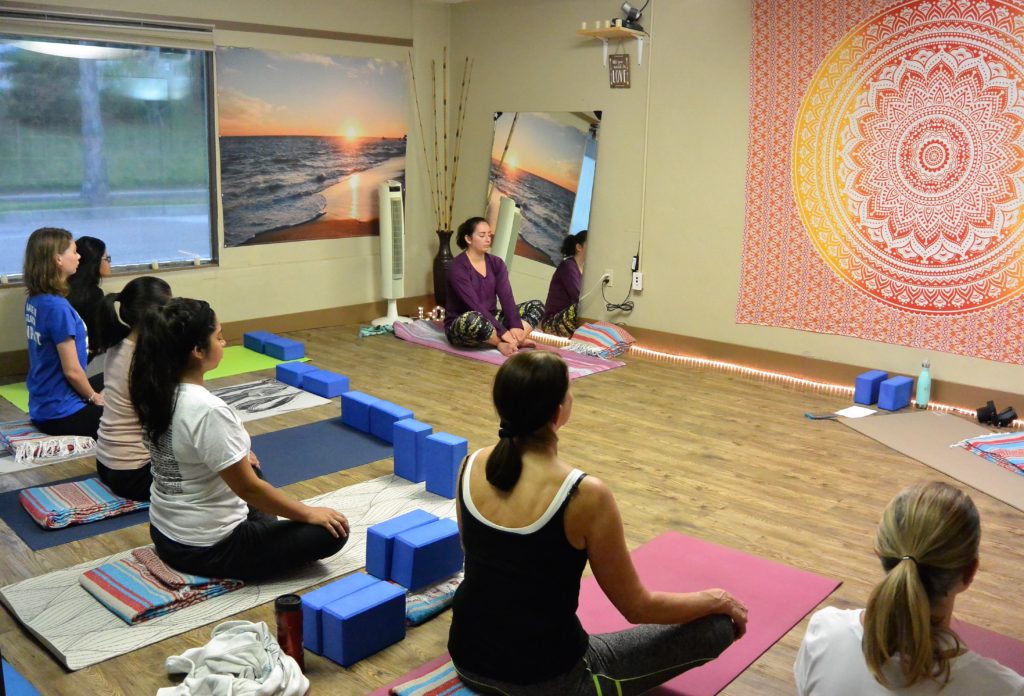 During the winter season we will feature Beginners Series classes at Water Dog. No experience is necessary, come wherever you are in your yoga/fitness journey and work on learning and improving. These classes are an hour long they will focus on the basics and fundamentals.
Week 1 – Breathing & Meditation (1/17)
Week 2 – Yin Yoga (1/24)
Week 3 – Vinyasa Yoga (1/31)
Week 4 – Ashtanga-Standing Poses (2/7)
Week 5 – VinOYin Yoga (2/14) *Valentine's special, complimentary VinO
Week 6 – Ashtanga-Seated Poses (2/21)
Week 7 – Ashtanga-Closing Poses (2/28)
Week 8 – Yogilates (3/7)
Week 9 – Mat Pilates (3/21)
Week 10 – Boat Barre (on the Boat Deck, 3/28)
Beginner's Series classes will be held every Thursday at 7:15pm from January through March at our Mesquite Street Studio Downtown. For a more detailed description of our classes, check out the CLASSES tab on our website.
Mermaid/Merdude 2019 Packages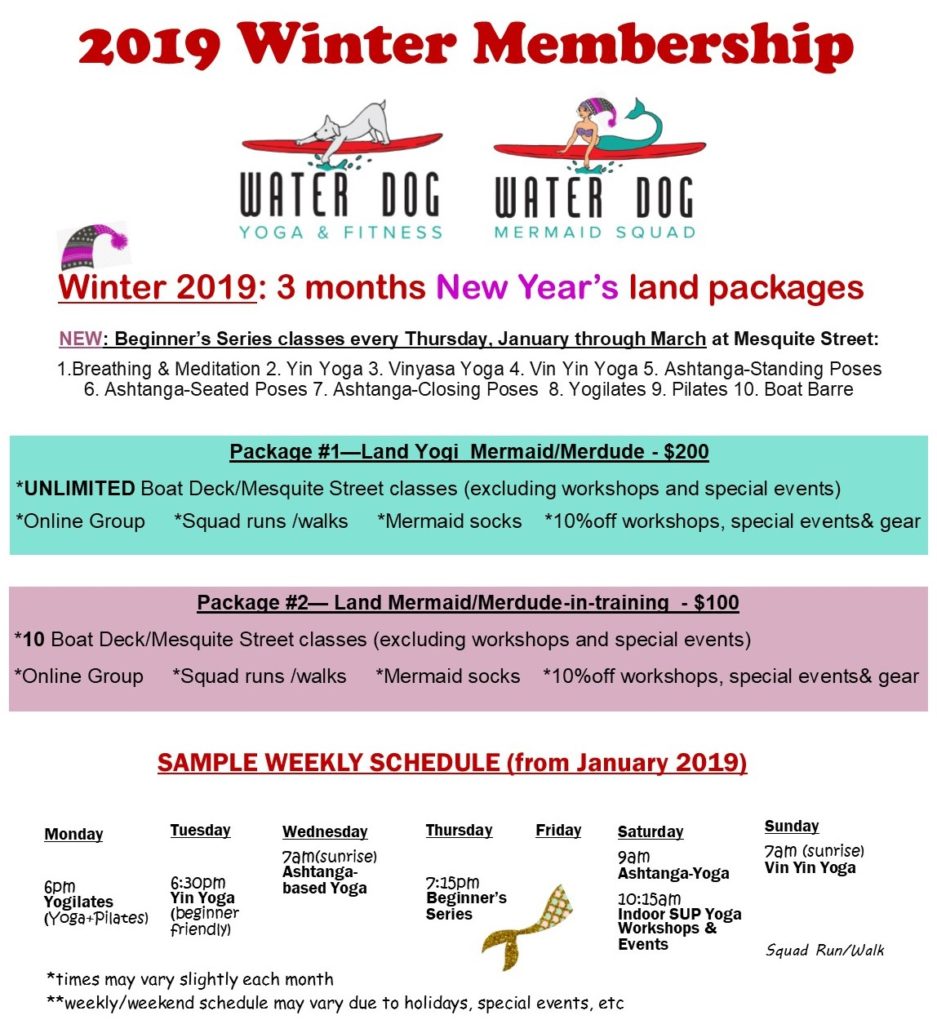 HOW DO I JOIN THE MERMAID/MERDUDE SQUAD AND OTHER QUESTIONS:
How do I become a member?
You can join our Squad through the "Customer Area" at the bottom of our website and choosing the "membership" option.
What are the terms of the Winter 2018 Mermaid Squad memberships?
Our Membership packages must be paid in full up front. The classes in the package are good for 3 months from when you purchase the package or 3 months from the first January class if you purchase the package early.
If I am a member, can I just show up or do I still need to register for class?
You must still register online for each class. You will be given credit depending on which package option you choose. Spots are still limited for the deck and Mesquite Street. Sign-ups are on a first come, first serve basis.
What if I want more classes than are in my membership or what if I want to book Special Events and Workshops that are not included in my membership?
As a member you will get a 10% discount on all additional classes and workshops including Indoor SUP Yoga Workshops and special events like Full Moon Yoga. You will also receive a discount on all Water Dog gear like tanks, shirts and water bottles!
Please check us out or come back to visit us!
Thank you again for all of your support of Water Dog!
Namaste,
Stacie & Josh Richline
Water Dog Floating Yoga