Water Dog May 2020 Newsletter
Deck, SUP & Paddle Classes, limited to 4 people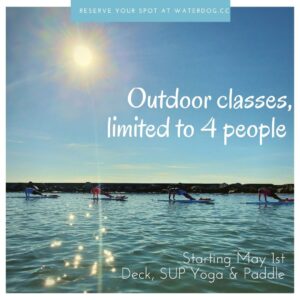 Starting May 1st we will be holding☀️outdoor classes on the deck and on SUPs, but limiting class size to 4 people. This is as per the 'Stay at Home' being lifted and our governor allowing outdoor sports to resume with proper distancing & limited to 4 people. We'll also continue to live-stream our deck classes.
When you register for class be sure to check if its 'On the Deck' or 'In the Cloud'. **Please arrive 10-15 mins early for deck classes. We cannot allow late cancellations for these classes because of the class limit, but please let us know if you cannot make it.
We are all going through a time of difficulty and uncertainty. Your continued support means so much to us. We are taking it day by day and week by week.  Reserve your spot for live or virtual classes on the Booking tab of our website
Virtual Yoga in the Cloud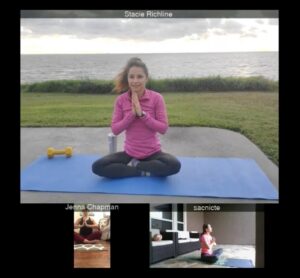 We will continue live-streaming deck classes in the Cloud through mid-May and possibly longer. We will also continue our virtual Full Body Barre At Home Saturday mornings with Heather McVay. We understand many people cannot or do not yet want to be on the deck for live classes. How do our virtual classes it work?
Book a class on our website the same way as a regular class
Check your confirmation email with instructions to join
We'll be using a high quality easy-to-use Lifesize Cloud Software provided by Richline IT
The cost is only $5 per class.
If you can't attend, a link to the class video will be sent to you
Water Dog Floating Yoga on YouTube
We have posted some more FREE yoga class videos on Water Dog Floating Yoga's YouTube Channel so that you can practice at home! What we currently have to offer:
Water Dog Book Club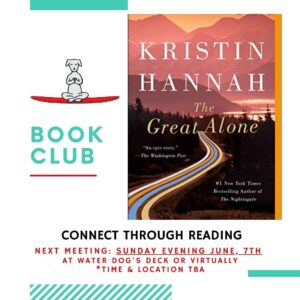 Our intention for this book club is to bring together our community; yogis, book (&wine;) lovers and friends. The meeting will be lighthearted and we will go through set discussion questions, but feel free to bring your own. *If you are interested in joining our book club group go to the 'groups' tab on our Facebook page and request to join or send us a message.
THE DETAILS:
WHEN: Sunday June 7th *Time TBA
WHERE: TBA, hopefully on the boat deck, if not then virtually
WHO: Water Dog customers, fans & friends
BOOK: 'The Great Alone' by Kristin Hannah
WHAT TO BRING: Snacks and your favorite beverage
May Schedule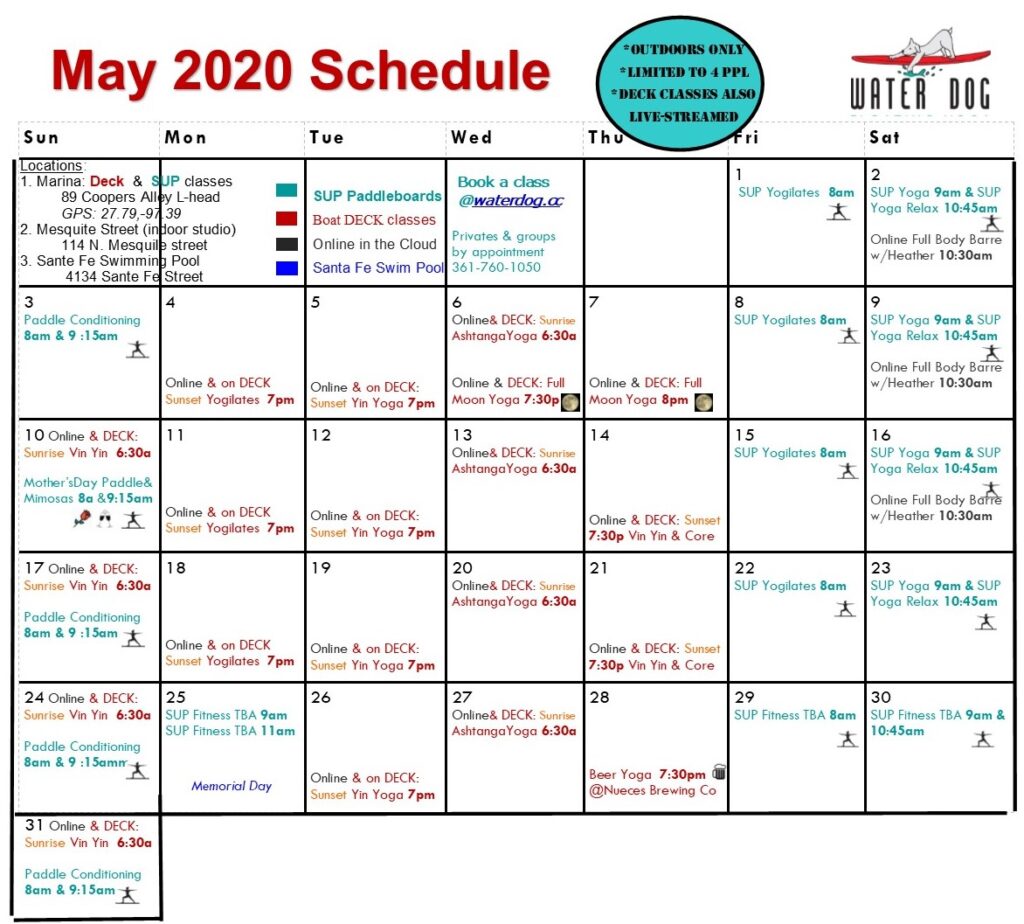 Call or email us to book a private class 361-760-1050 or [email protected]
Thank you again for all of your support of Water Dog!
Namaste,
Stacie & Josh Richline