June 202 Schedule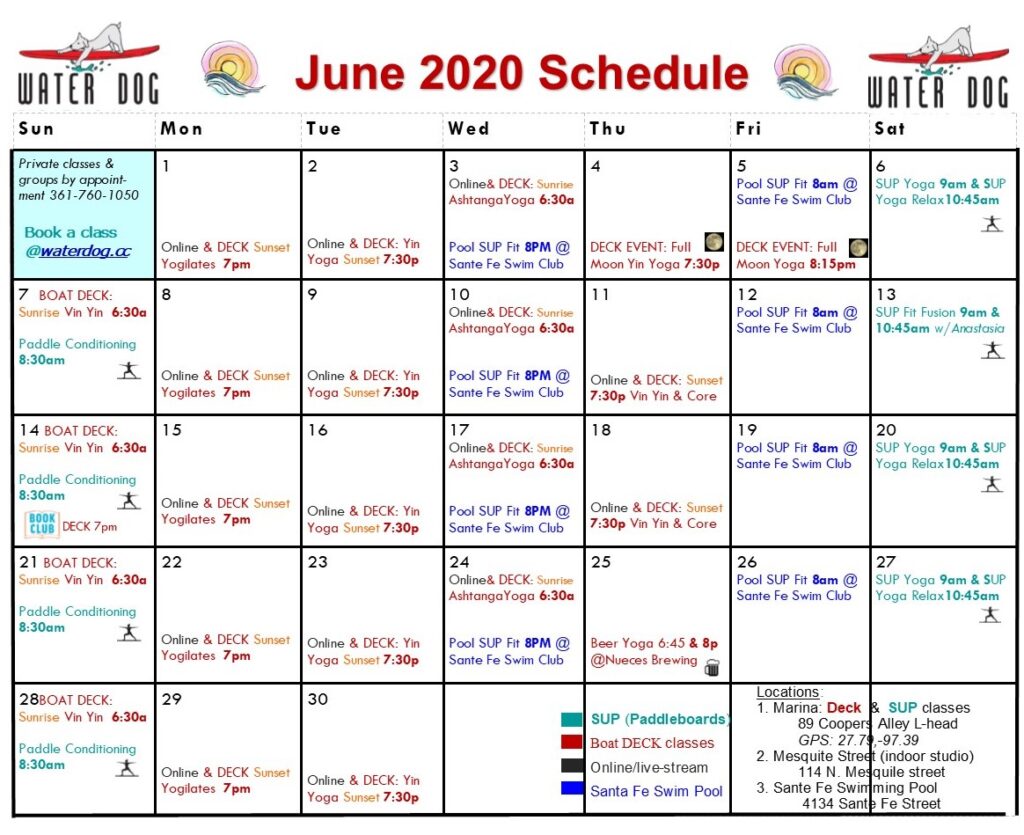 *New* Pool SUP Fit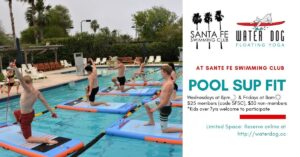 We are so excited as we have partnered with Sante Fe Swimming Pool to bring you Pool SUP Fit class starting in June.These classes are done on brand new inflatable SUP Fit Mats which are perfect for the pool! Expect to get wet as we will start out IN the water
Check out our class descriptions here:
Pool SUP Fit: Change up your fitness routine with our Pool SUP Fit classes. Expect a full-body workout combining elements of yoga, Pilates, fitness & fun! Find your inner peace, mixing it with planks, warriors and wobbles, using resistance bands & balls! You'll be having so much fun you won't realize how much you are toning, strengthening & stretching!
*The Wednesday evening classes in June are already starting to fill up to be on the lookout for another class that we will be adding to the schedule, mid-June.
Mermaid/Merdude Membership Packages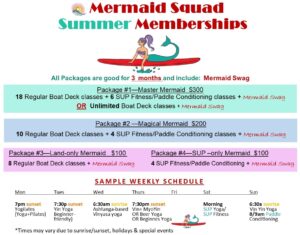 Calling all mermaids & merdudes: We want you to join our Mermaid Squad!
One of the great things about our memberships is that they are good for 3 months. We have packages to suit any style of mermaid: Deck only, SUP only and packages that include a combination of both.
To find out more information go to the Mermaid Squad tab on our website You can join our Squad through the "Customer Area" at the bottom of our website and choosing the "membership" option and the package that you'd like. We greatly appreciate your support
SUP Yoga & Fitness Teacher Training 2020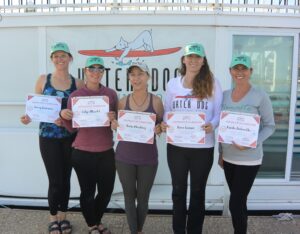 These are our are graduates from our SUP Yoga & Fitness Teacher training last fall! We are planning on holding another training this year, plans have been jumbled due to COVID-19.
***WE WANT TO HEAR FROM YOU!***
Are you or anyone you know interested in this certification program? We are thinking to hold our next training late summer or fall when there is a better chance for calmer winds. Let us know with an email or facebook message and we will keep you updated on our plans. If you are interested in more information about our program, check out the SUP Yoga TT tab on our website.
Water Dog Floating Yoga on YouTube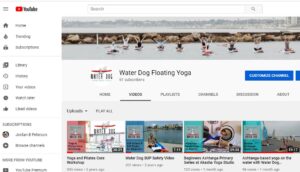 We have updated our Water Dog Floating Yoga's YouTube Channel and we've posted some more FREE yoga class videos on so that you can practice at home! **We'll be adding a new video every Sunday so be sure to subscribe so you get notified of the new videos.
We are have a wide variety of class styles and offerings that you can follow along with at your convenience at home including:
Pre-natal Yoga
Yogilates
Yin Yoga
Vin Yin & Core
Ashtanga-based Yoga
Full Body Barre
Express Yoga (40min) classes
Private Groups and Events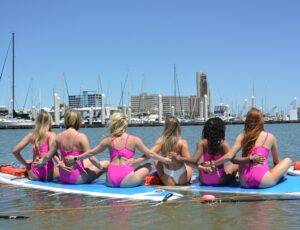 Experiences are often better when shared with friends and family. Get a group of friends together and schedule a private class with us. You can choose your style class from relaxing SUP yoga to invigorating SUP Yogilates to a paddling tour or even a class on the deck Give us a call (361-760-1050) to secure your date and schedule an event for your group. For more information check out the Privates/Groups tab on our website under 'Classes'.
Thank you again for all of your support of Water Dog!
Namaste,
Stacie & Josh Richline
Water Dog Floating Yoga