About June: We still have our Mermaid Squad membership packages available that are good for three months. You can choose deck-only classes, SUP-only classes or a combination of both!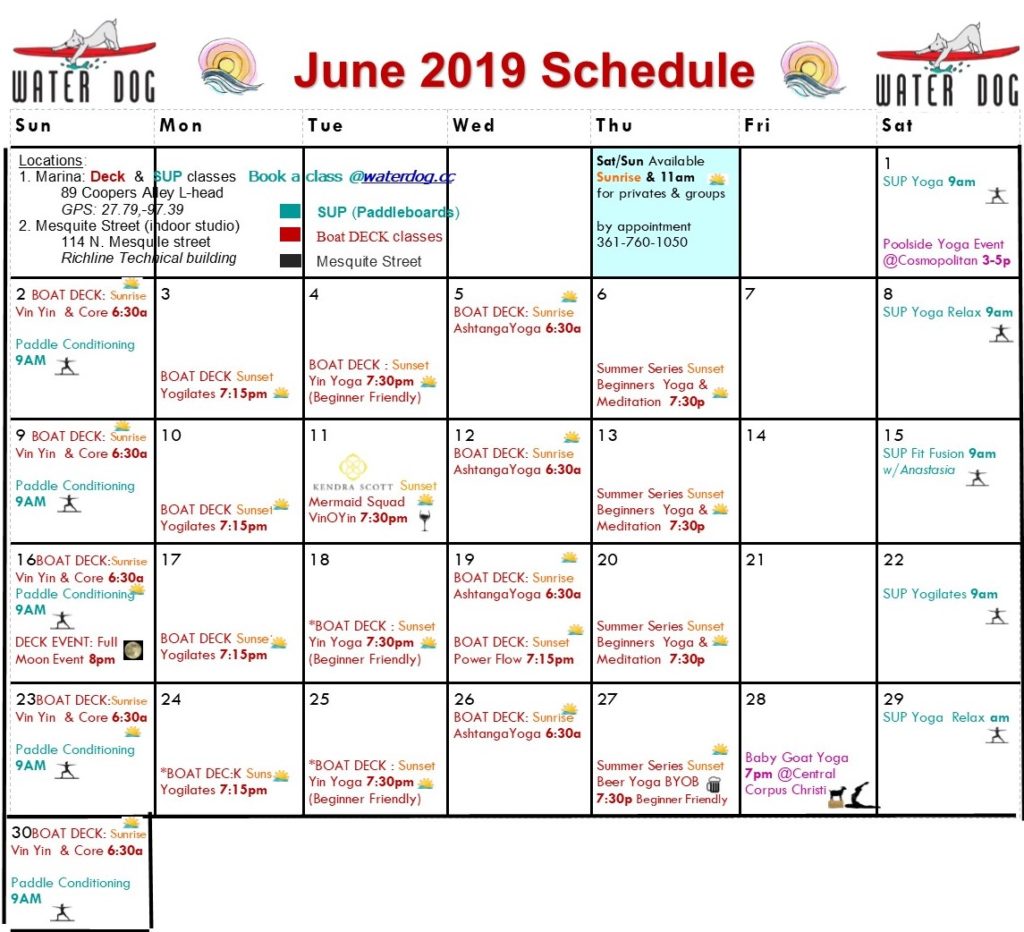 Beginners Series Yoga & Meditation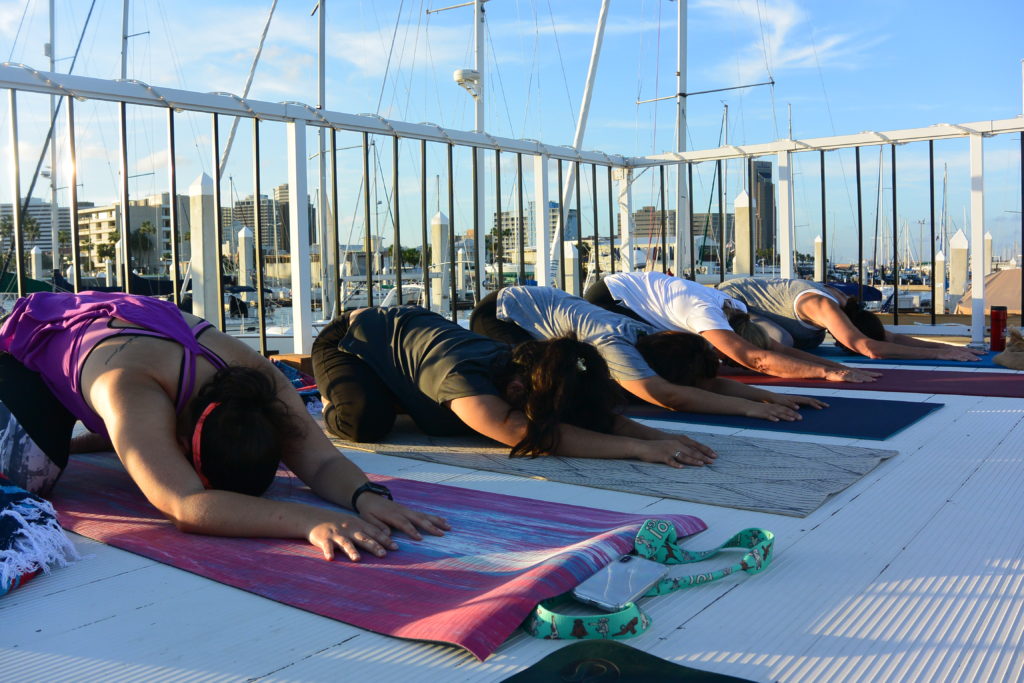 Join us on the boat deck at sunset the first three Thursdays of the month, June-Aug, for this beginners yoga + meditation series.🧘🏻‍♀️ No experience is necessary, come wherever you are in your yoga/mindfulness journey. Each class will have a different focus and finish with a sunset meditation to the sounds of the wind & waves!🌅🌊
All classes are 50 mins yoga + 10 mins Meditation:
Week 1 – Twists (6/6)
Week 2 – Hips (6/13)
Week 3 – Hamstrings (6/20)
Week 4 – Shoulders/upper body (7/11)
Week 5 – Balance (7/18)
Week 6 – Heart-opening (8/1)
Week 7 – Core (8/8)
Week 8 – Back (8/22)
*Online reservation required. Come when you can or attend all 8! You can pay per class ($14 single class) OR purchase a 3 month membership package: https://waterdog.cc/mermaid-squad/
Beer Yoga (BYOB) Summer Series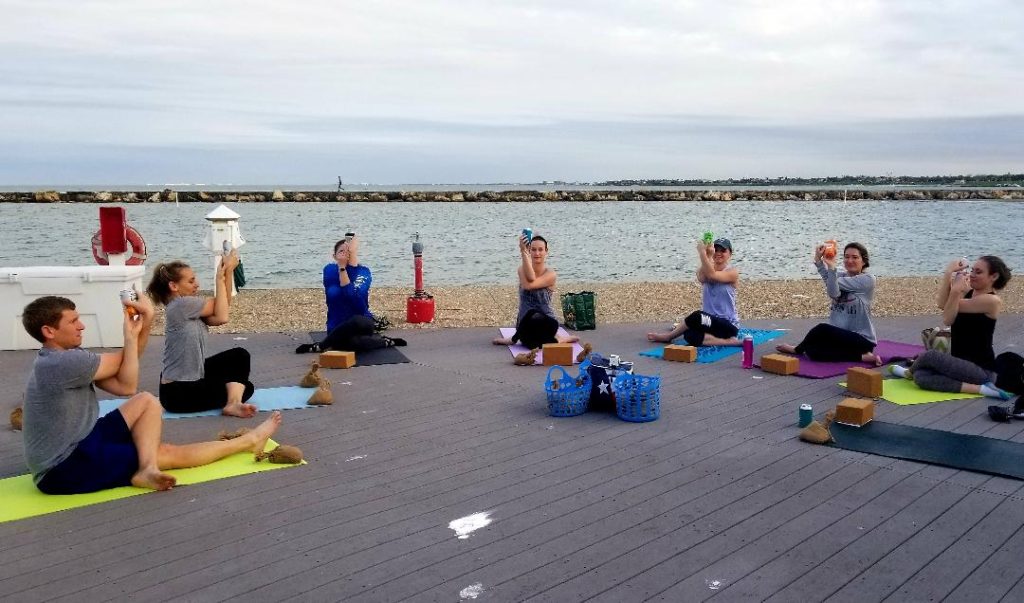 ***This is BYOB - we recommend 1-2 cans (no glass) to consume mindfully! Summer Series Beer Yoga will be the last Thursday of the month from May-August!
Yoga and drinking beer are both relaxing: For this special class we will focus on slowing down and being present. However, this is not your normal yoga class where you sip & set your beverage down beside your mat - In this class we will incorporate our beer into almost every single pose!! Which means you will have to heighten your focus and concentration so as not to drop your beer!
No yoga experience is necessary, just an open mind and love of beer. This is an all levels yoga class.
Power Flow with Randi Wiley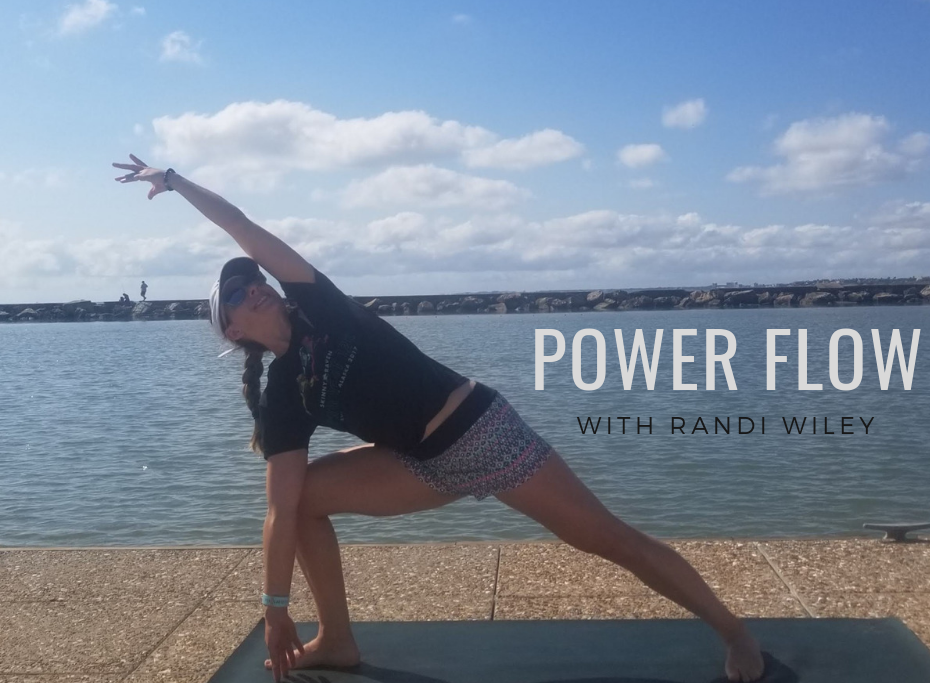 Strengthen and stretch your entire body in this flow-based power Vinyasa yoga class on the deck. Structured off the Baptiste 'Journey into Power' sequence this class is designed to be challenging, engaging and empowering for all levels of practitioners from beginner to advanced.
Yoga instructor, Randi Wiley, will be leading this class one Wednesday each month at 7:15pm, finishing at sunset: May 29th, June 19th, July 17th & August:14th
Baby Goat Yoga in Corpus Christi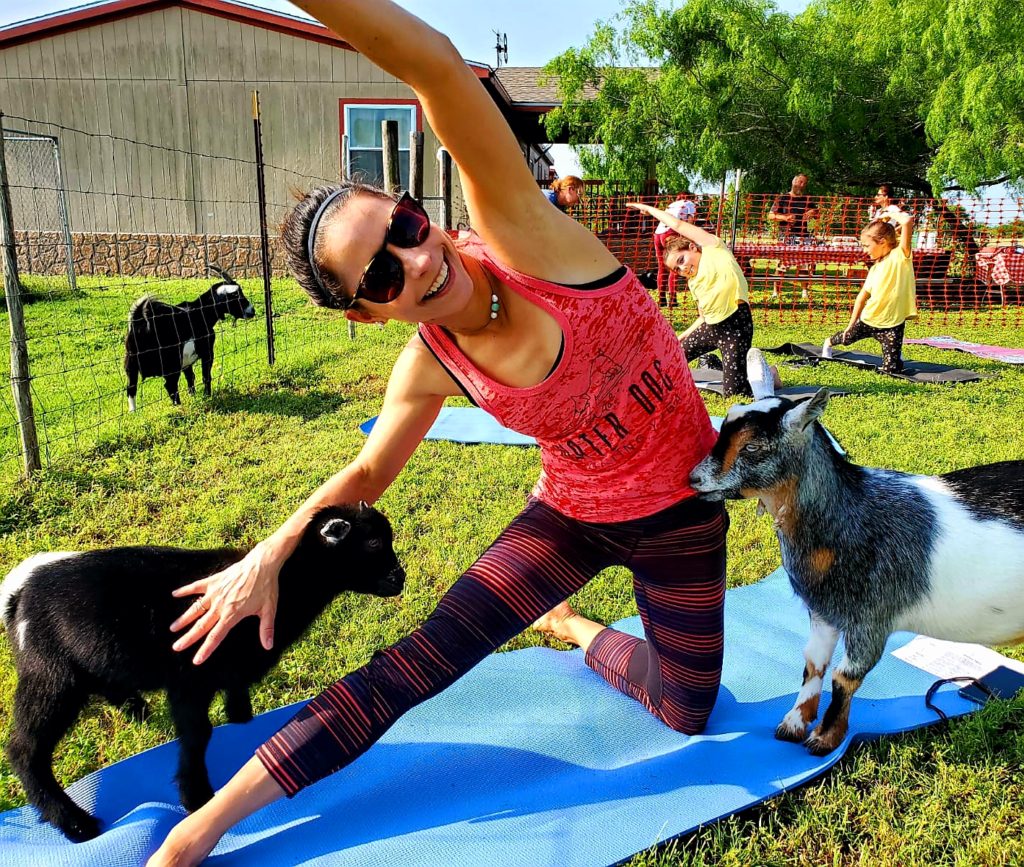 This special event will be hosted by Lacey Lawrence and co-taught by Lacey Lawrence and Stacie Richline. It is in partnership with a local "micro farm" in Corpus Christi, TX and half the proceeds go to them. The 🧘🏻‍♀️yoga portion of the event will be family-friendly. Children 12 and under are half price. Complimentary refreshments and snacks will be provided after the event and you'll be able to take your photo with a baby goat.
WHEN:  Friday June 28th at 7pm, finishing at sunset
WHERE: Central Corpus Christi, near the Airline &  Alameda Road. Directions, including the address will be emailed to registered participants a few days before the event. Plan to be outdoors.
COST: $30 for adults. Children 12 and under are half price - Use promo code "goat15" - you must register your child separately for the discount.
*Limited spots: reserve your spot online at http://waterdog.cc/booking
**A few extra mats will be available, but brings yours with a towel that you don't mind getting dirty
Private Groups and events
Experiences are often better when shared with friends and family. Get a group of friends together and schedule a private class with us. You can choose your style class from relaxing SUP yoga to invigorating SUP Yogilates to a paddling tour or even a class on the deck ***Generally we will have Saturday and Sunday morning available at either Sunrise or 11am. Give us a call (361-760-1050) to secure your date and schedule an event for your group.
Summer 2019 Mermaid Squad Memberships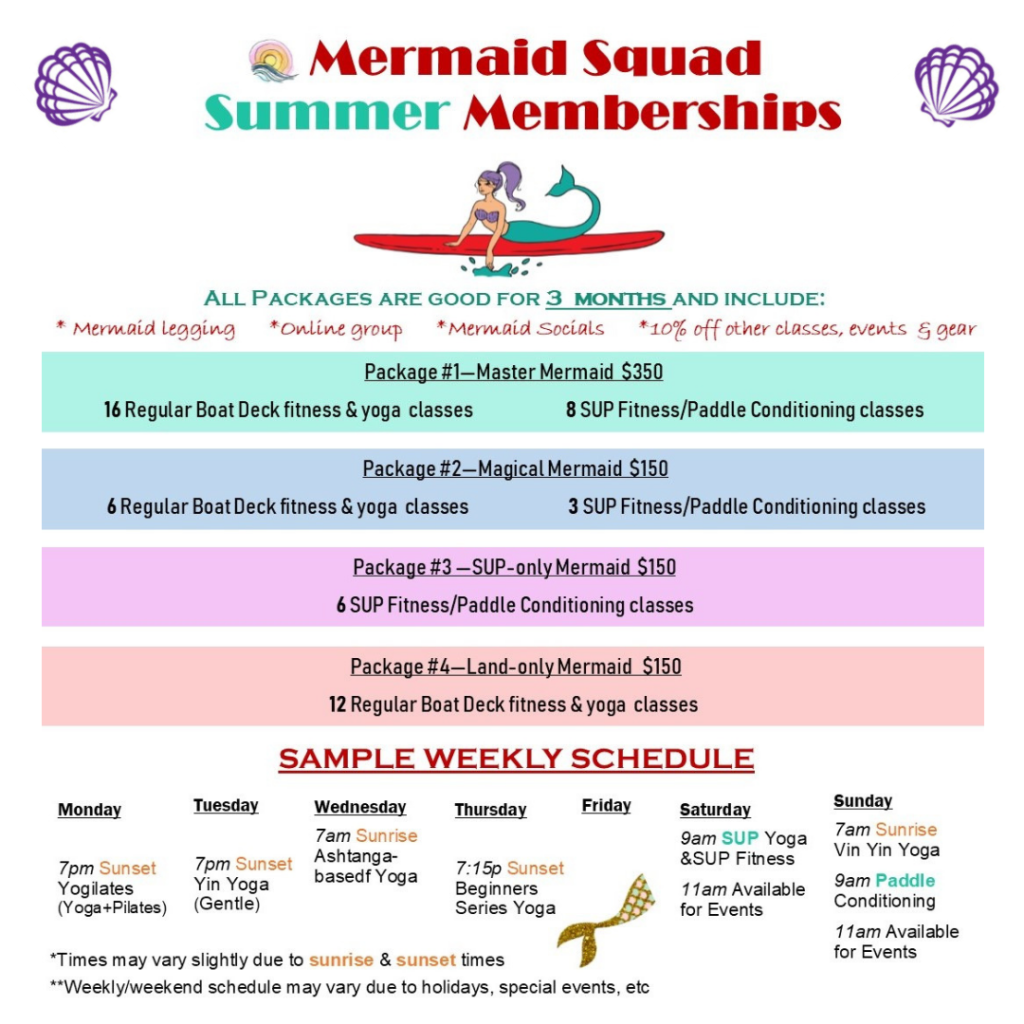 Our Mermaid membership packages are now available to book! These packages will be good for 3 months. We will have options for Deck-only, SUP-only and an combination of SUP & Deck classes.
***All memberships will include mermaid leggings, an online group, 10% off other classes, events & gear and mermaid socials! Check out the Mermaid Squad tab on our website and follow our Facebook page for more information and to join!
Please check us out or come back to visit us!
Thank you again for all of your support of Water Dog!
Namaste,
Stacie & Josh Richline
Water Dog Floating Yoga