Nature, Adventure & Yoga Retreat in Mindo, Ecuador (6 days/5 nights) CLICK HERE TO BOOK
Included:
-Lodging: Cloud Forest Retreat rustic house, cottage & cabins.
-Meals: 3 meals a day the entire stay of your retreat. Meals are wholesome, healthy, organic & locally sourced. Let us know if you are vegan, vegetarian or gluten-free.
-Yoga: At an open-air, screened-in yoga Shala platform with a mountain view.  Two daily classes, typically Vinyasa, Ashtanga and/or Yogilates in the morning and more relaxing Hatha, Yin and/or Restorative in the afternoon /evenings. All yoga class are completely optional.
-Spa: Wood fired hot tubs and on-site massage services in the gazebo or place of your choosing.
-Free Wi-Fi along with fresh linens & towels daily.
-Natural bath products, natural insect repellent & slippers provided.
Not Included:
-Airfare and flight to Quito, Ecuador is not included
-Activities and excursions are not included, but they are generally inexpensive, ~$20 a person; Taxi in town, ~$5. These can include; hiking, biking, nighttime bike & walking tour, tour zip lining, tarzan swing, birding, mountain climbing, horseback riding, coffee and chocolate making tours, frog concert, open air gondola, chair lift with spectacular views, butterfly & orchid gardens. All activities are are optional
-Transportation from Quito aiport to Mindo is not included, but we can help organize transportation, depending on when you arrive (the cost can range from $40-100per person depending on how many people)
-You must purchase your own travel insurance
-Extra nights at the retreat, airport or Quito are not included. However we will help to recommend stays near the airport for late flights.
Accommodations:
This is a small, intimate retreat that is both rustic and luxurious. It is located only 1.5miles from the small tourist town of Mindo. Haciendas include a country house, cottage and recycled cabins with shared bedrooms (2 beds). All have mountain or wildlife views with sustainable installations like solar powered energy & clean mountain spring water. This is a small, intimate retreat & will only house 12 people.
Total Cost:
$XXX Bedrooms are all shared (2 beds or 1 bed for a couple). If you have a request with whom to share the room with or if you'd prefer a private room, please message us and we'll try to accomodate you.
Payment: Must pay a 30% deposit at the time of booking (non-refundable). Must pay in full one months prior, by XXth.  Cancellations less than one month in advance are non-refundable
*Travel insurance is REQUIRED and you must and send us a copy after you book your flight. You will not be able to join us without travel insurance.
What to bring:
Passport, sneakers or hiking shoes, yoga/hiking clothes (earth tones like green & brown are better for wildlife spotting). Layers for cooler weather (especially at night), including pants and long-sleeves, rain jacket/umbrella and swim wear. Toiletries & personal items (tampons can be hard to find). Small backpack/day pack for hikes. Camera and binoculars if you have them. Rain gear and even a waterproof phone case (zip lock bags are a good idea too), water shoes for tubing or swimming in the waterfalls, a travel flashlight *Note: hair dryers and high energy consuming electronics like curling irons are prohibited, as they are off-grid and rely on solar panels for energy
More info about Mindo, Ecuador:
Location: 2.5hrs from Ecuador's capital, Quito
Elevation: 1,300 meters or ~4,000 feet
Environment: Subtropical cloud forest
Language: Spanish (English widely spoken)
Currency: US Dollar (bring cash)
Passport: Required
Travel Insurance: Requrired
Weather: Sunny mornings, rainy/cloudy afternoons, 60F-75F
Airfare & Transport: You'll fly into Quito and we can help arrange transport from Quito to Mindo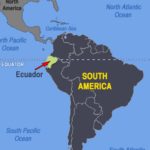 Sample Itinerary:
Note: Most flights from Houston arrive very late Saturday night, just before midnight. We recommend staying at the Airport Wyndham or Airport Holiday Inn, both less that 3miles from the airport with free shuttle service. We can arrange tranport to Mindo from the Airport Sunday morning.
Sunday 
Arrive at the Yoga Cloud Forest Retreat
1-2pm     Lunch
2-5pm Free time to relax, tour the retreat grounds, read in hammocks
5-6pm   Yoga
6-7pm   Dinner
Evening Bonfire and/or hot tub
Monday
8-9am   Yoga or bird watching
9-10am  Breakfast
10-1pm   Free time: Hike to local waterfall or massage, relax
1-2pm     Lunch
2-5pm  Horseback riding or Coffee tour, hot tub
5-6pm    Yoga
6-7pm    Dinner
Evening  Nighttime bike tour and/or hot tub
Tuesday 
8-9am   Yoga or bird watching
9-10am  Breakfast
10-1pm  Free time: Walk to chairlift then to gondola for hiking
1-2pm    Lunch
2-5pm    Free time: Walk to Mindo and/or Orchid tour, hot tub
5-6pm    Yoga
6-7pm     Dinner
Evening  Frog concert, bonfire and/or hot tub
Wednesday 
5-10am  Birding Expedition– Mindo has over 450 bird species!
10-11am  Breakfast
11-1pm   Free time: Bike Countryside of Mindo
1-2pm     Lunch
2-5pm    Free time: Walk to Butterfly farm or massage, etc
5-6pm    Yoga
6-7pm    Dinner
Evening On-site, local musicians, bonfire
Thursday
8-9am   Yoga or bird watching
9-10am  Breakfast
10-1pm   Free time: Zip line or rappelling or horseback riding
1-2pm     Lunch
2-5pm     Free time: Chocolate tour, walk around Mindo or massage
5-6pm     Yoga
6-7pm     Dinner
Evening  Night walk, bonfire and/or hot tub
Evening  Transport to aiport if taking the 12:40am flight Friday
Friday 
8-9am    Yoga or bird watching
9-10am  Breakfast
Transportation to Quito and/or Airport
*General outline, activities and times are subject to change